Organismo Internacional Regional de Sanidad Agropecuaria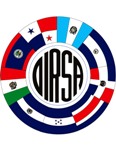 http://ns1.oirsa.org.sv (En) http://www.oirsa.org (Es)
El Organismo Internacional Regional de Sanidad Agropecuaria (OIRSA) es una organización técnica en Sanidad Agroalimentaria, con 54 años de experiencia, que apoya administrativa y técnicamente a las Secretarías y Ministerios de Agricultura y Ganadería de sus países miembros en la defensa y desarrollo de los recursos agropecuarios, y en la procuración de una producción alimentaria sana para el bienestar de la población. Esta asistencia se enfoca hacia los proyectos y planes de los países en sanidad agropecuaria, inocuidad de los alimentos y facilitación al comercio agropecuario.
Países Miembros
Belize, Costa Rica, República Dominicana, El Salvador, Guatemala, Honduras, México, Nicaragua, Panamá
The Partners area of the IPPC website contains unofficial information only.