Posted on Wed, 12 Oct 2016, 00:00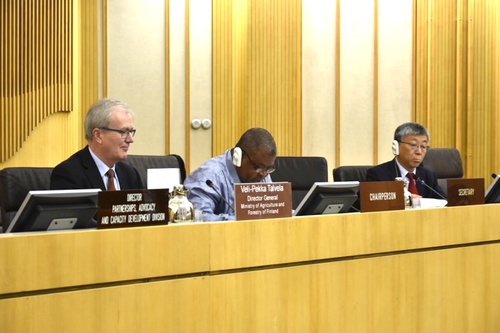 After the successful FAO Committee on Agriculture (COAG) side-event on 27 September 2016 to mark the official beginning of the campaign to establish an International Year of Plant Health in 2020 (IYPH 2020), COAG formally discussed this subject during their plenary on 29 September 2016, held in Rome, Italy. Mr. Veli-Pekka Talvela, Director General of Ministry of Agriculture and Forestry of Finland, presented the proposal on behalf of the Government of Finland providing both good background and justification for the proposed IYPH 2020. He stated that plant health is critically important to agriculture, food security and ecosystems and highlighted the urgent need to raise awareness at a global level. There was also emphasis on the relationship between an IYPH and the UN's Sustainable Development Goals for 2030 agenda as well as FAO's Strategic Objectives.
There was a full support from countries and regional representatives for IYPH 2020 with 17 countries actively expressing their strong support. COAG recognized the critical importance of healthy plants on agricultural development, biodiversity, food security and nutrition, and called for strong international collaboration, including through South-South Cooperation, harmonization, standards setting, and further called on FAO, the World Trade Organization (WTO) and the Convention on Biological Diversity (CBD) and all other relevant stakeholders to support the IYPH 2020 and to contribute to its observance and the development of plant health. CABI (as a COAG observer) also noted their strong support and willingness to work with FAO to raise global awareness on plant health issues.
COAG approved the proposal by the Government of Finland to establish IYPH 2020 in the UN system and endorsed the Draft Conference Resolution as proposed to COAG. This proposal will now go for the consideration of the 155th Session of FAO Council to be held in December 2016, and for the approval by the 40th Session of the FAO Conference to be held in June 2017.
It was highlighted by a number of countries that this initiative needed to be supported through the use of extra-budgetary resources.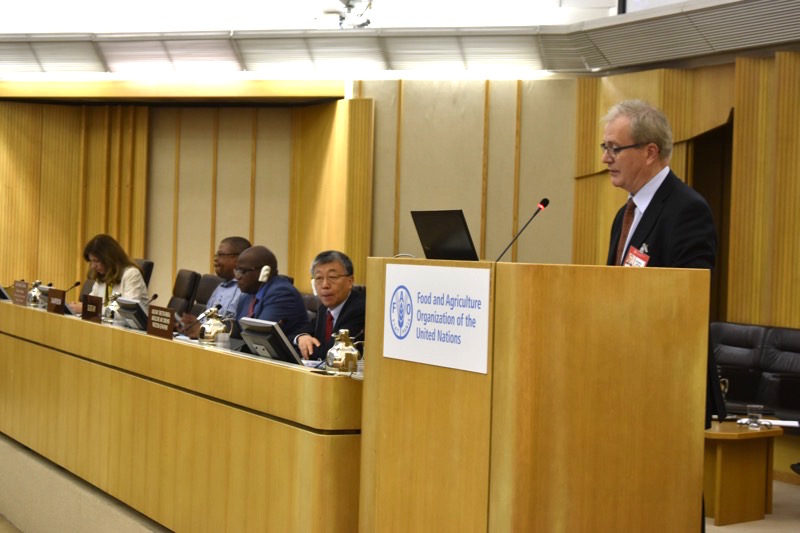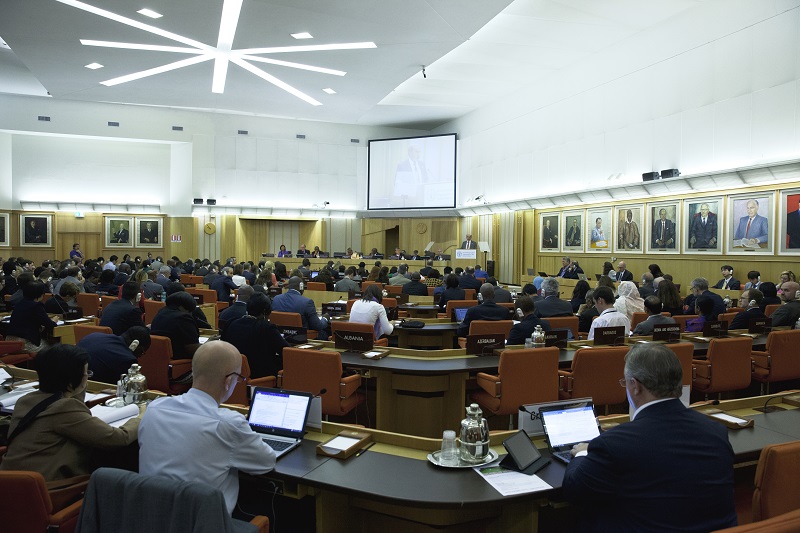 Share on Facebook