2019 Theme: Capacity Development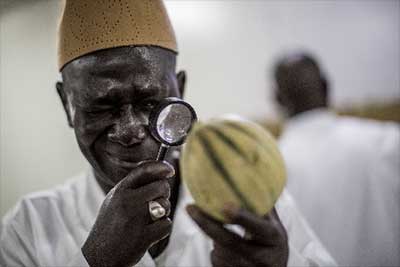 The national phytosanitary capacity of a contracting party is defined as "the ability of individuals, organizations and systems of a country to perform functions effectively and sustainably in order to protect plants and plant products from pests and to facilitate trade, in accordance with the IPPC".
Developing the phytosanitary capacity of IPPC contracting parties allows them to successfully imaplement theIPPC convention, International Standards for Phytosanitary Measures (ISPMs) and the Commission on Phytosanitary Measures (CPM) Recommendations. The Implementation and Capacity Development Committee (IC) provides oversight to the IPPC Secretariat s capacity development activities.
This web page was reviewed on 2021-01-07. For queries or comments regarding the contents of this page, please contact
[email protected]
Events took place in 2019
2019-04
CPM-14
Keynote Address on Plant Health and Capacity Development by the EC Director-General for Health and Food Safety
> Video
CPM-14
Special Topic Session on Capacity Development and Plant Health
> Presentation
> Video
CPM-14
Side Session on Capacity Development and Plant Health
> Presentation
> Video
2019-10
IPPC Seminar
Capacity Development and Plant Health (Presentations are posted below)