Posted on خميس, 20 ديسمبر 2018, 15:20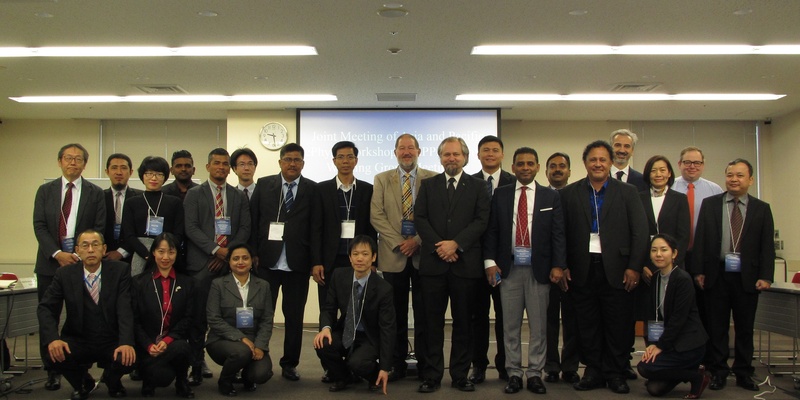 10 December 2018, Tokyo - Participants from the Asia Pacific Region caught a glimpse of how the IPPC ePhyto Solution can facilitate trade at a recent meeting held in Tokyo, Japan from 9 to 10 December 2018. The joint meeting of the Asia and Pacific ePhyto Workshop and the Asia Pacific Plant Protection Convention (APPPC) ePhyto Working Group included participants from fourteen countries and the IPPC Secretariat, represented by Senior Advisor Mr. Craig Fedchock.
Live demonstrations of the IPPC ePhyto Hub and the Generic National System (GeNS) were conducted during the meeting. ePhytos are electronic phytosanitary certificates whereas the Hub is the web-based system used by 28 countries to exchange ePhytos using a single harmonized communication protocol. GeNS is an online system that allows developing countries without their own national systems to produce, send and receive electronic certificates from the Hub.
The IPPC ePhyto Hub and GeNS will greatly increase the ease and speed of trade, remarked Mr Fedchock, and they will help countries analyze risk information, as well as reduce paperwork and fraud.
Additional topics covered during the meeting included:
an overall update of the project by the IPPC Secretariat;

ePhyto related developments in APPPC countries; and

working sessions on further developing an APPPC strategic plan for ePhyto.
Furthermore, participants shared ideas on improving ePhyto communications. The IPPC ePhyto Hub and the GeNS will also be demonstrated at the upcoming CPM-14 (2019).
The meeting was graciously hosted by the Government of Japan.