Posted on أربعاء, 31 يوليو 2019, 15:02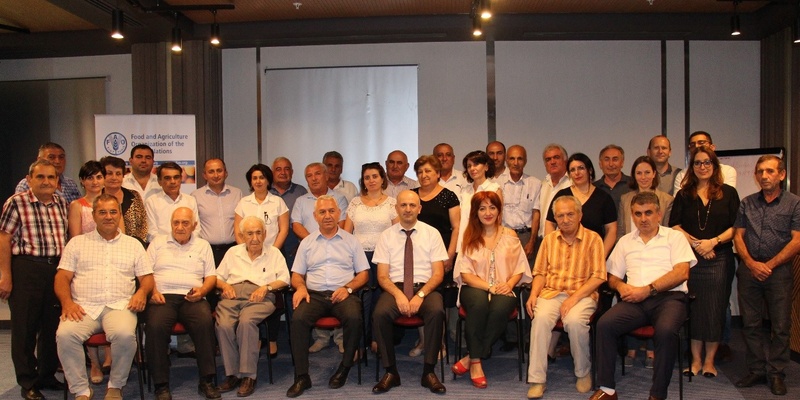 Workshop participants. © FAO/ Ani Grigoryan
26 July 2019, Yerevan - The International Plant Protection Convention Secretariat in collaboration with the Government of Armenia, held a workshop on 24 to 26 July, as part of an FAO project on the production of grape phylloxera-resistant certified planting material. Two days in the capital was followed by a field trip to a grape collection orchard and mother vineyard in the Armavir region.
The purpose of the meeting was to help Armenian national plant protection authorities build their capacities to protect the country from the impact of quarantine pests, especially in the context of grape phylloxera, an aphid originally from North America that was accidentally introduced into Europe in the mid-1800s. It feeds on the roots and leaves of susceptible grapevines. Armenia requested assistance from FAO after the pest's introduction in the Ararat Valley in recent years.
The workshop provided an opportunity to review the achievements of the project on Technical assistance for grape phylloxera-resistant certified planting material production and to facilitate a discussion on monitoring the spread of phylloxera and other pests in the country. It also served as a platform for raising awareness of the importance to engage with the global network of governmental organizations that are collaborating under the International Plant Protection Convention (IPPC) framework to protect the world's plant resources from pests.
The meeting was opened by Mr Georgi Avetisyan, Food Safety Inspectorate of the Republic of Armenia, Mr Raimund Jehle, FAO Representative for Armenia and Mr Avetik Nersisyan, IPPC Senior Agricultural Officer.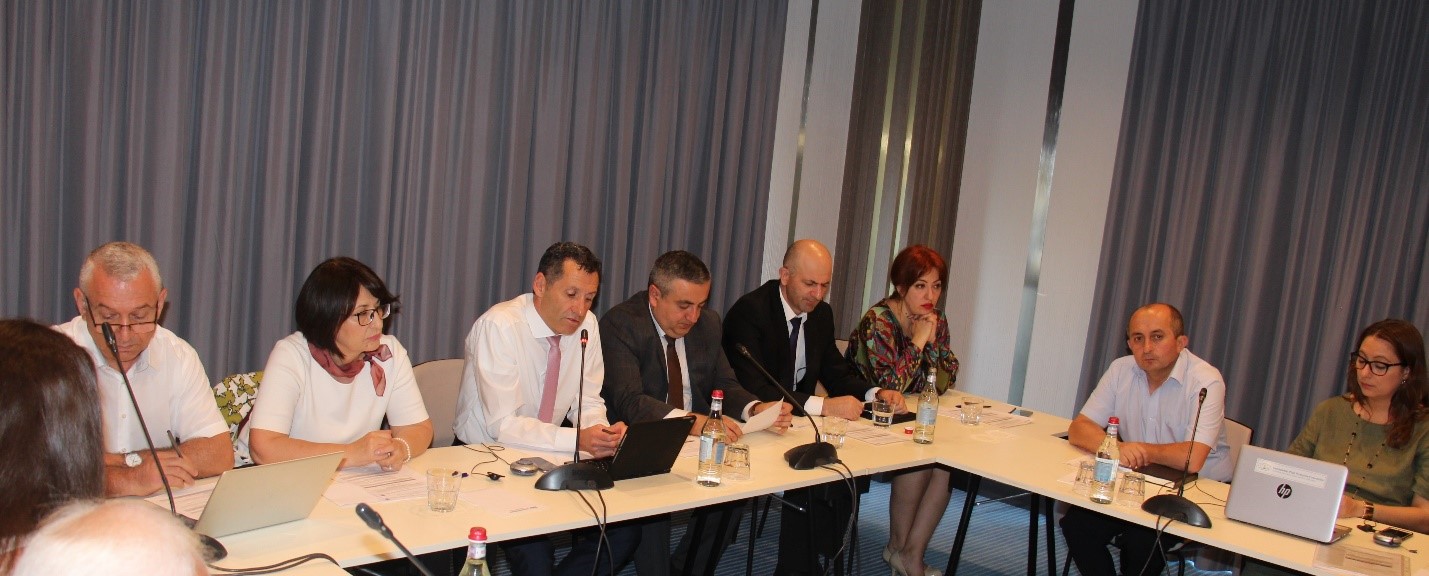 Opening of the workshop. © FAO / Ani Grigoryan
Among the workshop participants are representatives from the Food Safety Inspectorate of the Republic of Armenia, the Ministry of Economy, and from relevant development agencies, civil society organizations and academic institutions. Mr Artur Nikoyan, the head of Phytosanitary inspection of State Service for Food Safety of the Ministry of Agriculture of Republic of Armenia also attended the meeting in his capacity as the IPPC official contact point for Armenia.
The IPPC Secretariat gave several presentations on the Convention, the International Standards for Phytosanitary Measures, the Standard Setting Process, and the governance processes and explained the roles and potential points of input of contracting parties. Armenia is a contracting party to the IPPC since 2006.
The workshop included group discussions where the participants identified the areas that needed improvement (both concerning the collaboration with the IPPC and the prevention of the spread of phylloxera) and identified follow up actions.
"Tackling the problem presented by the introduction of phylloxera is a complex issue that requires the effective collaboration of the Armenian government, different sectors and partners, including grape producers, processors and research institutions'' said Avetik Nersisyan, IPPC senior agricultural officer.
The event attracted media coverage in the local news outlets, and news items are posted on the FAO-R Armenia's website: http://www.fao.org/europe/news/detail-news/en/c/1203077/ and also at the UN Armenia website: http://un.am/en/news/891.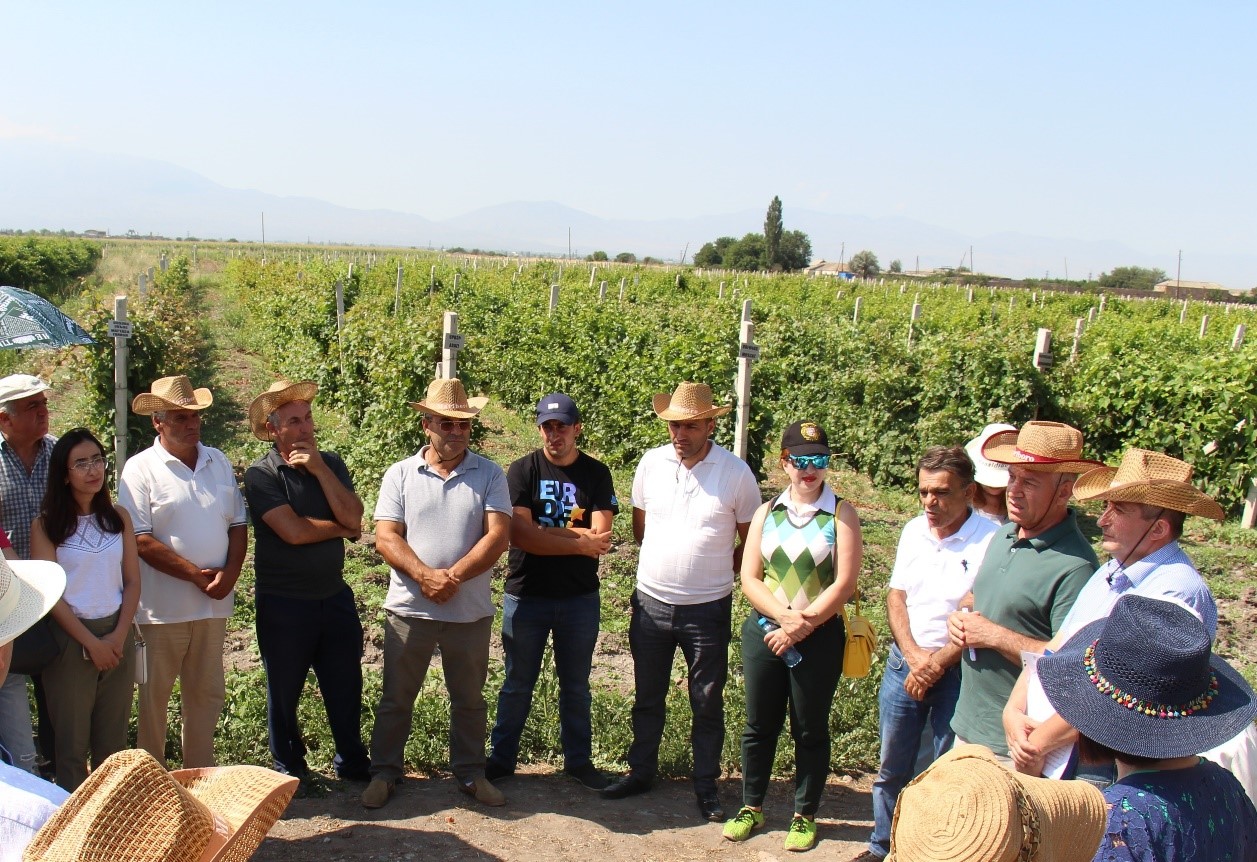 Presentation of Mr Avetik Nersisyan, IPPC Senior Agricultural Officer during the field trip. © FAO / Ani Grigoryan