Posted on إثنين, 27 مارس 2017, 08:47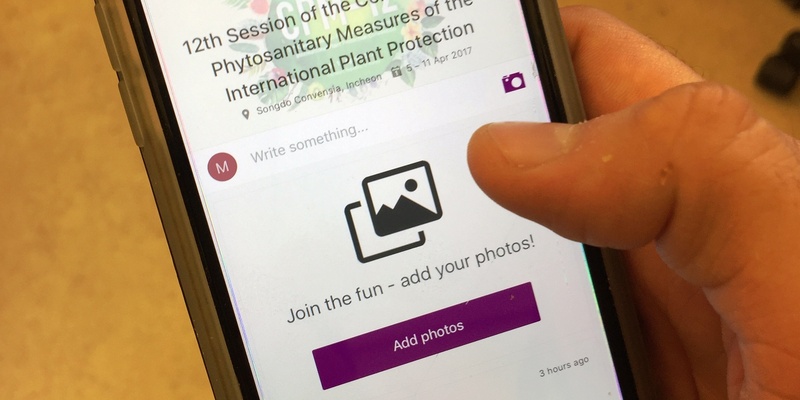 Amongst the news brought by the Twelfth Session of the Commission on Phytosanitary Measures (CPM-12), the first ever IPPC commission meeting held outside of Rome, is a CPM mobile application (app), available for download from mobile devices and tablets.
The app can be accessed through your Facebook or email account, and runs on Android, iOS and Google operating systems, featuring useful information about local information and programs.
Instructions to download the app can be found below:
Step 1. Go to App Store for iOS, Play Store for Google or for Android

Step 2. Search and download Incheon Mice

Step 3. Find the CPM-12 App and open the page
It should also be reminded that the CPM meeting will be totally paperless and no copies of the meeting documents will be provided in the Republic of Korea. Therefore, please remember to print them prior to your departure and bring with you the copies or bring a device to access the documents at https://www.ippc.int/en/core-activities/governance/cpm.