Posted on أربعاء, 13 فبراير 2019, 16:27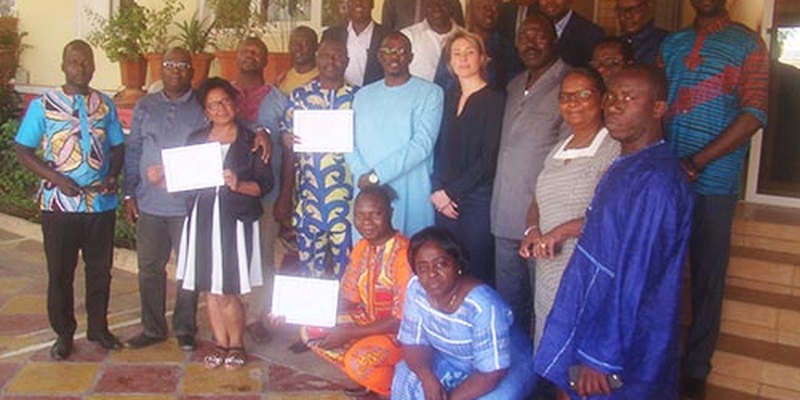 25 January 2019, Dakar - Many African countries seek to develop capacity in pest risk analysis, both to protect their territories from pests, and to get access to international markets by more fully understanding the requirements of importing countries.
The IPPC Secretariat therefore prepared and delivered a five-day interactive training course for the COLEACP (Comité de liaison Europe-Afrique-Caraïbes-Pacifique) on these topics. The course took place in Saly, Dakar from 21 to 25 January 2019 and focused on:
Pest risk analysis (PRA) using case studies of Fall armyworm (Spodoptera frugiperda) and False codling moth (Thaumatotibia leucotreta); and

Market access (delivered through role playing).
The training course was prepared and delivered by Ms Sarah Brunel, IPPC Implementation Facilitation Officer, and Mr Babacar Samb from Bioscope.
Training materials were based on adopted International Standards for Phytosanitary Measures (ISPMs) as well as IPPC Guides and training materials. The materials were developed under the auspices of the IPPC Secretariat in the framework of the STDF 350 project Global Phytosanitary Manuals, Standard Operating Procedures and Training Kits.
The twenty participants came from nine countries: Benin, Burkina Faso, Cameroon, Guinea, Ivory Coast, Madagascar, Mali, Senegal and Togo. They expressed appreciation for the training, their intention to stay in contact and to start developing PRAs at the regional level.