Posted on ثلاثاء, 12 يوليو 2016, 12:44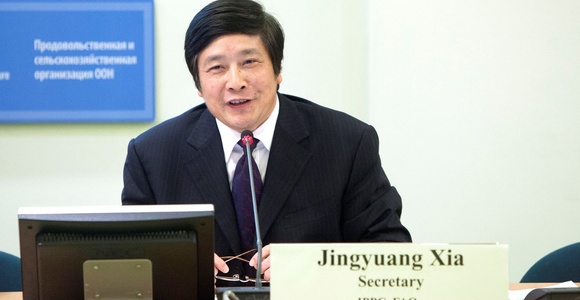 Today is a historic day for the IPPC community as a new IPP homepage is released on 12 July 2016 by the IPPC Secretariat. This is also a milestone for the IPPC community to move towards 2020. The new IPP homepage possesses five important characters: a) more comprehensive; b) more concise; c) more efficient; d) more attractive; and e) more user friendly.
Although, the new IPP homepage is significantly different from the last one, there should be a degree of familiarity as there are direct links to all key information and work areas of the IPPC. The underlying structure and pages are mostly untouched and none of the previous pages has been deleted. This means that almost all of your bookmarks and links will continue to work. The new IPP homepage is divided into different areas of interest, including IPPC Themes, Headline and Brief News, Activities, Announcements, Information and Resources. In addition, the administrative rights and passwords of users remain the same, including posting National Reporting Obligations and the various Subsidiary Bodies & Working Groups. The new IPP User Manual that will help you understand its navigation is available in English, French and Spanish here: https://www.ippc.int/en/publications/82664/.
There are two important new feature in the new IPP homepage. Firstly, the FAO logo has been included as it is required on all IPPC products / outputs. Secondly, there is a column "Brief News", which is the news of phytosanitary relevance at national, regional or international levels, and it is primarily sourced from NPPOs and RPPOs as well as some other international organizations. The Brief News is meant to compliment the IPPC Headline News, which covers key activities or news relating to the work programme of the IPPC and which the IPPC Secretariat is directly involved in writing. As the Brief News comes mainly from NPPOs and RPPOs, we encourage all NPPOs and RPPOs to submit your Brief News timely to the IPPC Secretariat (IPPC-briefnews@fao.org). We will regularly present the updated data on your contribution to the Brief News.
The new IPP homepage will be available in all FAO official languages. The content of many of the sub-pages on the IPP will have to be updated / revised or at least re-organized in the next 3 - 12 months. This will also align the content of the IPP with the implementation of the IPPC Enhancement Evaluation and brings the content in languages into alignment. As we already have a very full work programme, this phase will be gradual but as efficient as possible.
While we have tested the website extensively, we would greatly appreciate your feedback with support and suggestions (or reporting bugs), which is very welcome at: IPPC-IT@fao.org.
شارك على فيسبوك