Posted on جمعة, 21 أكتوبر 2016, 10:28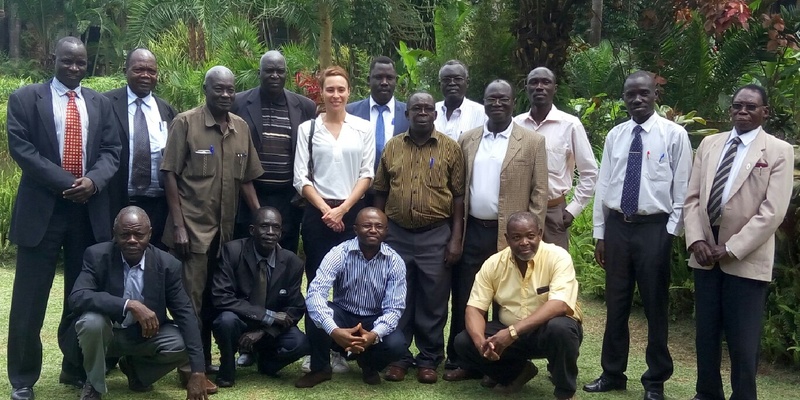 The Republic of South Sudan has an immense potential for sustainable agricultural development, with abundant rainfall, diverse soil and climatic conditions which provide multiple options to grow different crops. Although a very small area of the South Soudan territory is cultivated, more than half of the total area is prime agricultural land. Pest prevention and control is of paramount importance in the country. The Republic of South Sudan gained its independence in 2011 and is currently actively setting its institutions and legislative framework.
The Project TCP/SSD/3502 Development of Phytosanitary legislation and capacity development strategy in South Sudan aims at drafting a phytosanitary law and a strategy for phytosanitary capacity development for South Sudan through the implementation of the IPPC Phytosanitary Capacity Evaluation tool. This project is technically led by the IPPC and administered by FAO South Sudan.
Under the project, a second workshop for key stakeholders was held in Kampala, Uganda from 3-7 October 2016. The meeting was organised to define a strategic plan for the phytosanitary capacity development. Ms Sarah Brunel (Implementation Facilitation Unit) took part in the meeting which was extremely productive thanks to the strong commitment and participation of 14 representatives from the existing NPPO, the Ministry of agriculture, the Ministry of Environment and Forestry and Universities. The participants defined a vision and mission of the future NPPO, proposed a structure and discussed the content of the future phytosanitary legislation. Relevant stakeholders to involve in the strategic planning process were also identified. This work sets the basis for defining a future project that could address the following:
Establish a functional NPPO engaging stakeholders at local, national, regional and international levels.
Set administrative and technical requirements to effectively deliver the mandate of the NPPO.
Train administrative and technical staff of the NPPO.
These outputs will be further elaborated by the participants and will be then validated with all relevant stakeholders and the highest authorities of the Government of the Republic of South Sudan during a 3rd workshop tentatively planned to take place in December this year in Juba, South Sudan. Thanks to this project, South Sudan will hopefully soon enact a phytosanitary law and set a functional NPPO. This shall enable the country to establish a framework to protect plant resources from pests and will contribute to preserve food security, biodiversity and to facilitate trade.