Posted on ثلاثاء, 21 مارس 2017, 14:01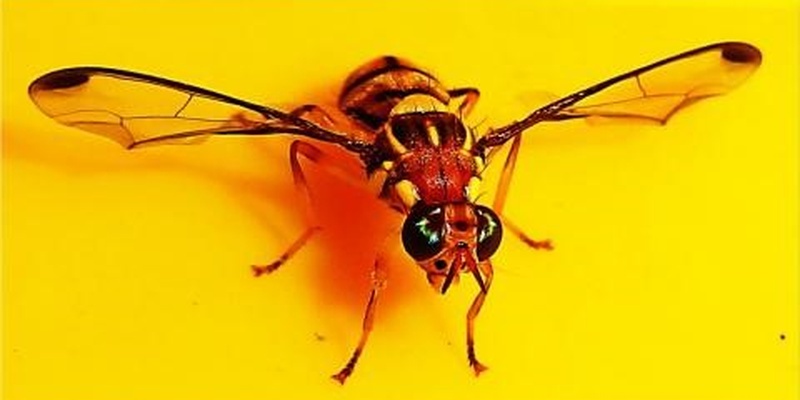 Photograph Copyright: Sajad Hussain Mir, 2015 Bandipora, India. Bactrocera tau
Five technical resource contributions have been reviewed by the Capacity Development Committee and are now posted in the Contributed Resources section of the Phytosanitary Resources page. Thanks to the generous contribution of USDA/APHIS, the IPPC community now has access to additional materials on pest management, pest detection and pest risk analysis (PRA). Click here to access these new Contributed Resources.
The Alabama Fire Ant Management Project The Alabama Fire Ant Management Program was brought to life in 1997 in order to aid in control and management of this imported pest through research, demonstrations, and educational outreach programs. The goal of the Alabama Fire Ant Management Program is to develop long-term management strategies and to educate people on currently available methods of control. The Alabama Fire Ant Management Program is a cooperative effort of Auburn University''s Department of Entomology and Plant Pathology with Alabama A&M University''s Department of Plant and Soil Sciences, the Alabama Cooperative Extension System, and the United States Department of Agriculture-Agricultural Research Service.
lmported Fire Ant Program Manual This manual will prepare you to perform accurate surveys for Imported Fire Ant (IFA) along the leading edge of infestation, determine the movement (entry) status of regulated and non-regulated articles, facilitate the movement of IFA-free nursery stock from regulated to non-regulated areas and take regulatory action when IFA is detected.
National Exotic Fruit Fly Detection Trapping Guidelines The purpose of this manual is to improve and standardize decision making, training, and quality control for exotic fruit fly detection surveys. This manual represents the currently accepted procedures for exotic fruit fly detection and includes well documented analyses, observations, and feedback from individuals with extensive experience in survey and control of exotic fruit fly infestations. It represents the minimum recommended trapping survey levels that should be conducted for the species listed.
The Hawaii Fruit Fly Areawide Pest Management Programme The Hawaii Fruit Fly AWPM programme is a USDA-Agricultural Research Service funded partnership with the University of Hawaii Cooperative Extension Service and Hawaii State Department of Agriculture. In 1999, the US Department of Agriculture (USDA), Agricultural Research Service (ARS) initiated the Hawaii Fruit Fly AWPM programme to suppress fruit flies below economic thresholds while reducing the use of organophosphate insecticides. The programme included developing and integrating biologically based pest technology into a comprehensive IPM package that was economically viable, environmentally friendly and sustainable. It included operational, research, education and assessment components (Vargas et al., 2008).
Guidelines for Plant Pest Risk Assessment of Imported Fruit and Vegetable Commodities This document provides guidance for conducting commodity pest risk assessments in the United States Department of Agriculture (USDA), Animal and Plant Health Inspection Service (APHIS), Plant Protection and Quarantine (PPQ). The purpose of commodity pest risk assessment is to determine the plant pest risk associated with fruit and vegetable commodities imported into the United States for consumption and the phytosanitary measures that may be used to mitigate the risk.