Fall Armyworm (FAW) prevention under the Framework of FAO Global Action on FAW control (December 2020)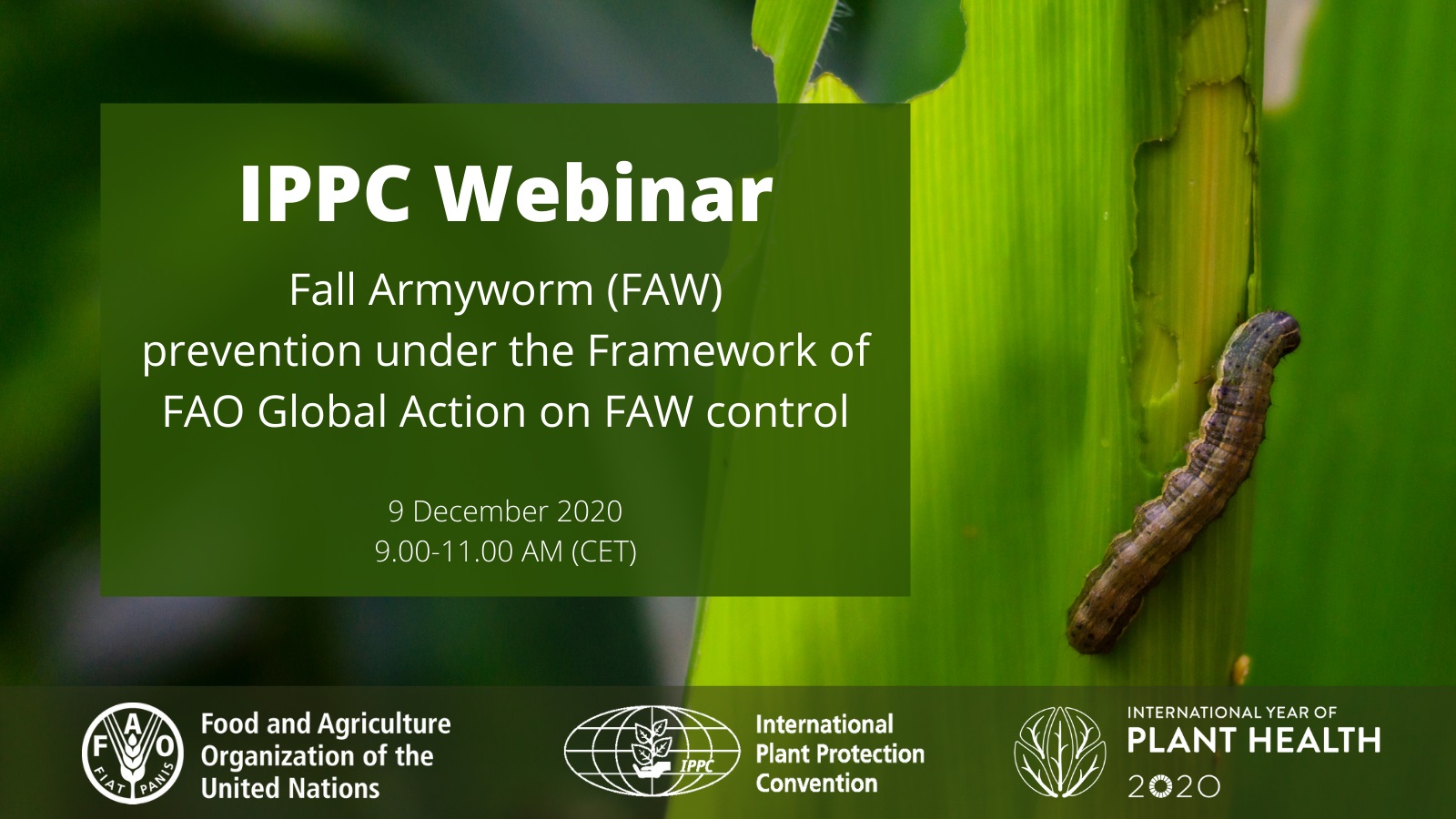 Thank you for participating in this webinar!

Wednesday, 9 December 2020 9.00 – 11.00 AM (CET)
**Record of the webinar is available at: here
Fall Armyworm (FAW) has recently become a global threat to plant health, food security and the livelihoods of millions of smallholder families worldwide. This transboundary pest has increasingly spread around the world, affecting more than 80 countries in Africa, the Near East, Asia and the Pacific. In December 2019, FAO launched a three-year Global Action for Fall Armyworm Control and recognized the importance of prevention and preparedness to better respond to FAW rapid spread.
As the sole international standards setting body for plant health, the International Plant Protection Convention (IPPC) is working closely together with FAO, national and regional plant health authorities, academia and private sector representatives to lower the risks of further FAW spread to new territories. In particular, the actions of the IPPC community target about 20 countries in Europe, Near East and North Africa, and the Pacific, where the pest has a limited distribution or has never been reported.
This webinar provides a platform to discuss the key role of prevention in the global fight against FAW, and to analyse mechanisms and strategies put in place by FAO and the IPPC Secretariat to implement the Global Action in the areas at the highest risk of contamination. The event brings together experts from FAO, the IPPC Secretariat, the European and Mediterranean Plant Protection Organization (EPPO), the Near East and North Africa Plant Protection Organization (NEPPO) and the Pacific Plant Protection Organization (PPPO), along with national phytosanitary authorities, academia and private sector representatives.