Posted on 星期五, 27 四月 2018, 14:16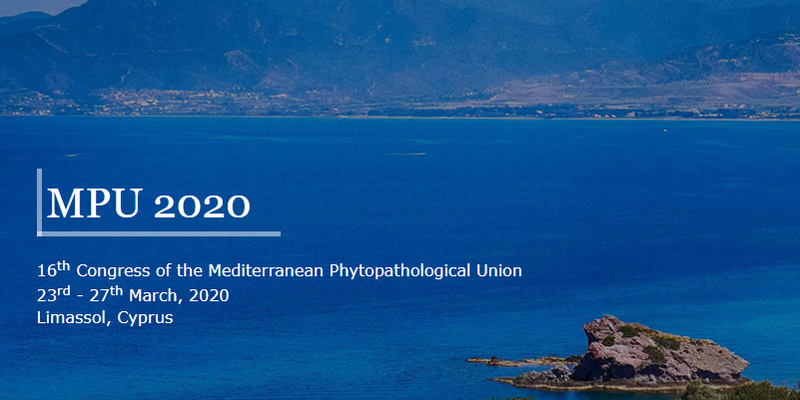 The upcoming Congress of the Mediterranean Phytopathological Union entitled Safeguarding Mediterranean Plant Health will be held in Limassol, Cyprus, on 23th-27th March , 2020. The meeting, organized by the Mediterranean Phytopatological Union and the Cyprus University of Technology under the auspices of the Ministry of Agriculture of Cyprus, promotes dissemination of the latest scientific advances and encourages dialogue and collaboration between researchers interested in all aspects of Phytopathology.
This Congress will be held in 2020, when the International Year of Plant Health is expected to be celebrated, and will showcase the role of Mediterranean Agriculture and Phytopathology, in safeguarding our food, traditions in Mediterranean Diet as well as food security for the whole planet. Plenary, concurrent and poster sessions will be held on key topics such as Genome Analysis; Invasive Emerging Pathogens; Integrated Disease Management; Food Safety; New Tools in Diagnostics and Management; Molecular Pathogen-Host Interactions; Impact of Climate Change; Biocontrol, Natural Compounds and Plant Stimulants; Epidemiology and Modelling and Microbiomes In Plant Health. The meeting proceedings will be published in the international journal Phytopathologia Mediterranea.
For more information, visit the website http://www.cyprusconferences.org/mpu2020/index.html