Posted on 星期三, 30 四月 2014, 16:59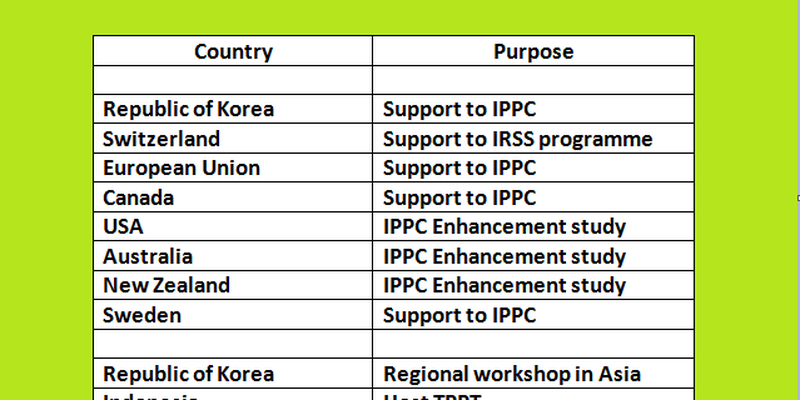 During the 9th session of the Commission on Phytosanitary Measures (CPM-9), a number of contracting parties expressed great interest to assist the IPPC Secretariat in their goal to harness additional resources. The Secretariat is proud to announce that their presentation elicited a positive and enthusiastic response.
With outstanding contributions from member countries such as the Republic of Korea, Switzerland, Australia, Sweden, Canada, and the United States, the Secretariat will work to support key programmes agreed upon by the CPM. Projects such as the IPPC Enhancement Study, the second 3-year phase of the IRSS programme, and many other general IPPC activities will benefit from these contributions.
In addition, other member countries such as Indonesia, Costa Rica, Japan, and Australia have offered to provide funding for various workshops and meetings that will take place throughout the year. The Standard Setting team and Capacity Development Committee of the IPPC rely on these meetings for productive discussions and training throughout the year. The IPPC Secretariat would like to formally recognize member countries' and donor contributions and extend gratitude for these resources. The Secretariat continues to encourage contracting parties and other donors to provide additional resource contributions for 2014 and seek ways to provide sustainable support to the Secretariat for future years.