Posted on 星期一, 15 十月 2018, 10:28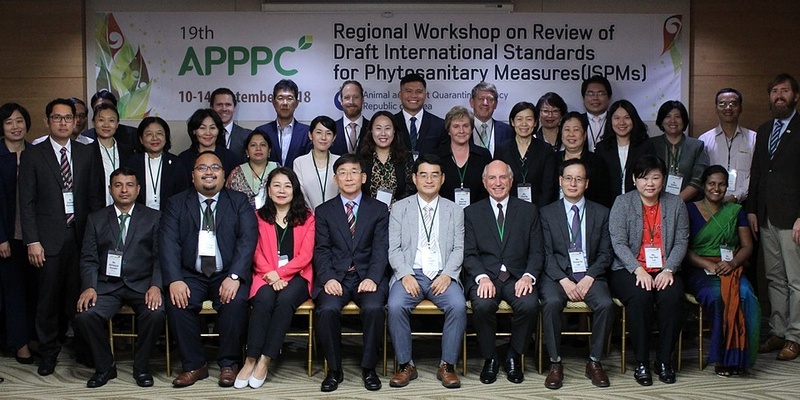 10 September 2018, Seoul, Republic of Korea - International standards on phytosanitary measures (ISPMs) help countries protect plants from pests and diseases, while still facilitating trade. Participants from eighteen countries had an opportunity to consult and comment on six draft ISPMs during the Asia and Pacific Plant Protection Commission (APPPC) Regional Workshop on the Review of Draft ISPMs.
The workshop took place from 10 to 14 September 2018 in Seoul. It was opened by Mr Suyon Roh, the Director-General of the Animal and Plant Quarantine Agency (APQA) of the Republic of Korea
Emerging pests can be managed through information exchange and cooperation between countries, remarked Mr Suyon Roh during his opening speech.
Topics of regional interest
Participants discussed topics of regional interest including:
The workshop was organized by the APQA in coordination with the IPPC Secretariat.
The full report of the workshop can be found at: http://www.fao.org/asiapacific/events/detail-events/en/c/1517/