Posted on 星期三, 26 六月 2019, 12:47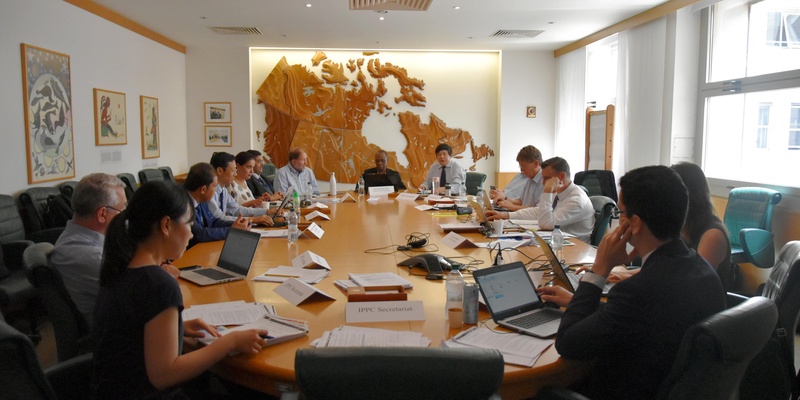 The June 2019 Commission on Phytosanitary Measures (CPM) Bureau meeting. © FAO
14 June 2019, Rome - The Commission on Phytosanitary Measures (CPM) Bureau met in Rome from 10 to 14 June 2019 to focus on how to implement the IPPC Strategic Framework for 2020-2030.
The IPPC Secretary Mr. Jingyuan Xia highlighted that when planning activities it was important to link the IPPC Strategic Framework for 2020-2030 and the five-year investment plan. He also stressed the need to mobilize resources for both the International Year of Plant Health (IYPH) and the IPPC ePhyto solution work programmes.
Based on the new strategic framework, the Bureau discussed a draft action plan for Strengthening Pest Outbreak Alert and Response Systems. Mr Ralf Lopian, chair of the International Year of Plant Health (IYPH) steering committee, explained that the programme of the Plant Health Conference scheduled for October 2020 in Helsinki will reflect the new strategic framework. Trade, hunger, climate change, development and plant health will be the main topics covered by the event.
Bureau members also received updates on other IPPC activities such as standard setting and implementation; and on the IYPH. They reviewed the draft agenda of the 15th Session of the Commission on Phytosanitary Measures (CPM-15) in 2020. They agreed to develop a Ministerial declaration to be presented at the next Strategic Planning group (SPG) meeting in October 2019, prior to being adopted at the Ministerial segment of CPM-15.
The Bureau also discussed he forthcoming IPPC 2019 Regional Workshops, the imminent launch of the ePhyto Generic System (GenS), surveillance activities and the involvement of the private sector in mobilizing resources. They decided to review the structure of the Financial Committee for a better resource mobilization.
Having accepted a 5-year plan to cover 2021 to 2025, the CPM Bureau agreed to group the activities of the draft work plan and budget of the IPPC Secretariat as follows:
Standard setting: e-commerce, commodity and pathway standards, and third-party authorization.

Implementation and facilitation: harmonization of electronic phytosanitary certification, emerging pest responses, and diagnostic networks.

Integration and support: research coordination, and climate change.
The meeting was chaired by the CPM Chair Mr. Lucien Kuamé Konan and attended by five Bureau members, as well as all core team members of the IPPC Secretariat.
The CPM Bureau report will be available at the following link: https://www.ippc.int/en/core-activities/governance/bureau/