The first International Year of Plant Health (IYPH) 2020 partners meeting took place at FAO headquarters on 6 April 2019. © FAO
6 April 2019, Rome - The International Year of Plant Health (IYPH) 2020 is a once in a lifetime opportunity to raise global awareness on how protecting plant health can help end hunger, reduce poverty, protect the environment, and boost economic development. However, the combined effort of a wide range of partners at the global, regional and national levels is essential for making the year a success.
The IPPC Secretariat therefore organized the first IYPH Partners Coordination Meeting that brought together 50 participants from 30 countries and five international organizations, eight academic and research organizations, five industry groups, seven regional groups, nine national plant protection organizations and six FAO divisions.
The objective of the meeting was to allow organizations interested in IYPH to meet and network, share their respective ideas and programmes, and establish a coordination network to support the IYPH programme. The overall outcome of the meeting was the seed of a global network of partners and a joint calendar of events which will soon be available on the IYPH website.
Several facilitated sessions helped trigger creative ideas to promote the IYPH. These included:
Events such as parades, marches, musical shows, etc.
Speeches by high level authorities
Monthly campaigns around native plants
Stands at nurseries, gardens, gardening events
Banners on metros, buses, taxis, and at airports and seaports
Planting trees and caring for them
Scientific meetings and congresses
Public service announcements
Fundraising events, such as telethons, which are good for publicity but also raising funds
Songs and anthems that can be translated into local languages
Articles in airline magazines and advice on the risks of bringing plants and plant products printed on tickets
Citizen science
Materials for children and teenagers including videos, cartoons, emojis, games, apps, e-learning courses; and the reaching out to influencers and bloggers to deliver IYPH messages to young people
For more ideas on how to promote IYPH, see:
https://www.dropbox.com/sh/kkce5o4z3fpvpwd/AADyQ30SchTqzqpq8M8YaILha/2.%20Get%20Started?dl=0&subfolder_nav_tracking=1
Participants then broke into smaller groups to discuss how to implement IYPH related activities at the regional level. The meeting was facilitated by Mr David Massey, a communications skills trainer, facilitator and coach with broad experience in UN agencies including the IPPC.
Figure 1. What s the best way to Promote IYPH?
| Crowdsource solutions | Engaging everybody in events | Strengthening the science behind plant health | Getting the message across | Raising money | Engaging future generations |
| --- | --- | --- | --- | --- | --- |
| Surveillance reporting systems | Cooperation with large events (flower shows, sport) | National multi stakeholder conference | Social media campaign, e. g. Youtube videos | Fundraising events to create inclusion | Art contest, photo, painting, video, sculpture, music |
| Monitor pests with citizen science | Take advantage of artistic events (carnivals etc) | Capacity building project for PRA in Africa | Shock people to induce change (like plastic campaign) | Develop economic argument for plant health | Develop school activity programmes |
| | Open Day including plant a tree | | Local approach and language linking globally | | Children s cartoons and music jingles |
| | Exhibitions to change public opinion | | Personal stories explaining plant health | | Schools and universities curriculum packages |
| | Enter the living plant experience (exhibition) | | Documentaries (BBC, Netflix ...) | | Videogames including plant health |
| | Ambassadors for IYPH (e.g. David Attenborough) | | Communicate the goals of the IYPH | | |
| | National and regional agricultural shows | | Awareness campaign at ports and transport | | |
| | Organise activities in city parks (urbanization) | | IYPH messages in airports / railway stations | | |
| | Taking advantages of other existing international events (food and water days) | | Create tangible keepsakes (mascots/cookbooks) | | |
| | | | Public service announcements (e. g. sporting events) | | |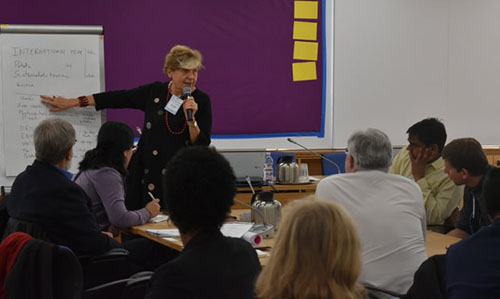 Participants brainstormed together on ways to promote the IYPH. © FAO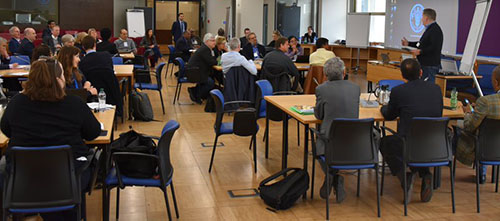 © FAO