Posted on 星期一, 13 六月 2011, 10:10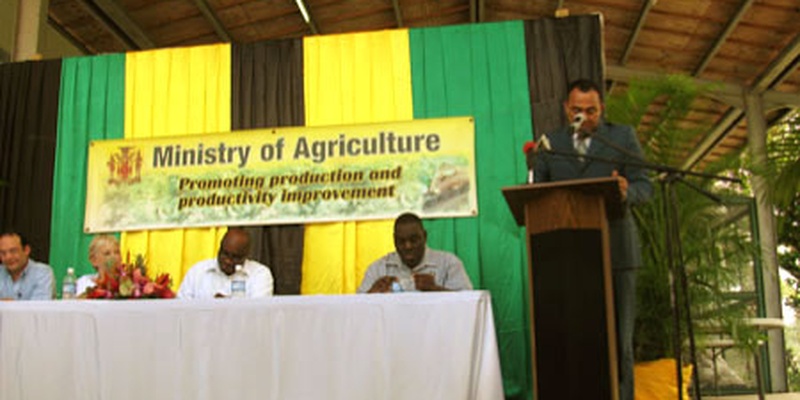 The Expert Working Group(EWG) in Phytosanitary Capacity Development was kindly invited to the Offical opening of the Ambient and Cold Storage Facilities at the Agricultural Complex in Montego Bay, Jamaica. established in Sangster International Airport. The complex functions as a phytosanitary inspection, certification and treatment facility complemented by cargo handling capabilities.
The keynote speaker for this occasion was Dr. the Hon. Christopher Tufton, Minister of Agriculture and Fisheries,  Jamaica.  On the panel, IPPC Secretariat was represented by Ms. Ana Peralta who introduced the work of the EWG and highly expressed the appreciation from the group for the possibility to participate in this event.  Representatives from United States Department of Agriculture(USDA) and the Ministry  of Agriculture and Fisheries of Jamaica were also present on the panel.
The Agricultural complex host the Plant Quarantine Inspectorate and USDA but other agencies, such as Jamaica customs, airlines and Canine division conducts relevant inspection and processing through the facility. The complex facilitates the functioning of all agencies involved in the final process of agricultural export including airlines, customs, USDA-APHIS and staff at Ministry of Agriculture.