Posted on جمعة, 22 يوليو 2016, 09:35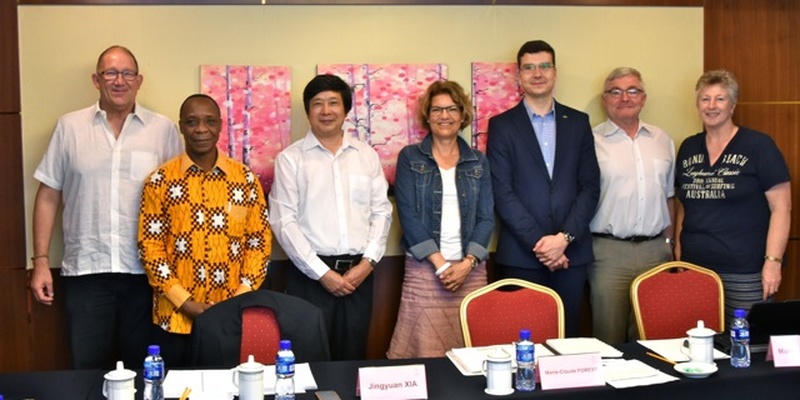 The CPM Finance Committee (FC) meeting was successfully held on 20 June in Beijing, China, This was the first FC meeting since the new membership was established during CPM-11 in April 2016, and it was also the first FC meeting to be run outside of Rome. The meeting was chaired by Ms Marie-Claude Forest (the FC Chair from Canada), and opened by Mr Jingyuan Xia (the IPPC Secretary), with presence of all the FC members.
The key topics of the FC meeting included a briefing on the budget performance and resource mobilization of the IPPC Secretariat for 2016, a discussion on the IPPC Secretariat work plan and budget for 2017, as well as suggestions for the creation of a special fund for emerging pests and possible approaches to solving both short and long term financial situation. The key point of emphasis coming from this FC meeting was to bring to the Bureau the issue of establishing a means to provide sustained long term financing for the IPPC work programme. There was a clear recognition that the timing is right to make an effort to modernize the financial arrangements for supporting the IPPC work programme. In addition, the FC also noted that there is a need for the IPPC Secretariat to become a more active player in the context of so many emerging plant pest threats globally.
It was decided that the next FC meeting will be taking place at the FAO-HQ in the early October 2016.