Posted on جمعة, 22 يوليو 2016, 09:39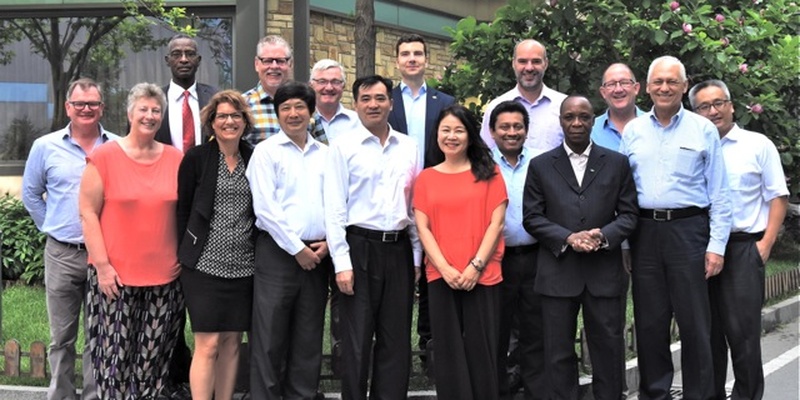 The CPM Bureau meeting was successfully run from 21-24 June in Beijing, China. This was the first Bureau meeting since the new membership was established during CPM-11 in April 2016, and it was also the first meeting of the CPM Bureau to be held outside of Rome. The meeting was chaired by Ms Lois Ransom, the Bureau Chair from Australia, and opened by Mr Jingyuan Xia, the IPPC Secretary, with presence of all the Bureau members.
At the opening section, Mr Caiwen He, the Deputy Director General of the Crop production and Protection Department as well as the Focus Point of the NPPO in China, presented a welcome address on behalf of MOA-China. In his speech, Mr He re-confirmed that the Chinese government had decided to provide the IPPC Secretariat with UD$ two millions (2017-20120) for strengthening the capacity development of the IPPC developing contracting parties under the framework of the FAO-China South-South Cooperation.
The main tasks of this Bureau meeting were to update the budget performance and resource mobilization of the IPPC Secretariat for 2016, to follow up with decisions made by CPM 11, and discuss a number of important issues, such as the agenda of SPG in the upcoming October 2016, the side-events of CPM 12 (2017), the next steps in implementing the recommendations of the Enhancement Evaluation, the establishment of a set of complementary actions for sea containers, and the relationship of the IPPC Secretariat with other international organizations.
Most importantly, the sustainable funding mechanism for the IPPC work programme was discussed, including an immediate support for the emergent pest issues, and the short and long term financial supports. Following a report by the Financial Committee Chair that identified an urgent need to establish a sound financial resourcing process for the future, the Bureau discussed and agreed that immediate actions need to be taken to secure funds for 2016. It also thought that it is essential to be able to pay for staff expenses from those resources and to limit the earmarking for contributions to the MDTF. There was agreement that a long-term approach to deal with emerging issues should be part of the IPPC strategic framework 2020-2030.
It was decided that the next Bureau meeting will be held at FAO-HQ in the early October 2016.