Posted on جمعة, 01 مارس 2019, 15:21
The International Year of Plant Health (IYPH) Steering Committee. Photo: © FAO / Sara Giuliani
15 February 2019, Rome - Twenty-two participants representing governments, stakeholders and FAO divisions attended the International Year of Plant Health (IYPH) Steering Committee meeting held at FAO Headquarters in Rome from 14 to 15 February 2019. It was the first meeting since the official proclamation of IYPH in December 2018 and many important issues were discussed - including initial plans for celebrating the year.
The committee discussed the IYPH's s visual identity and global programme of events. The latter will include an IYPH Partners Coordination meeting on 6 April 2019 in Rome, followed by launch events in December 2019. In 2020, major events will include a global photo contest, a Ministerial-level Commission on Phytosanitary Measures (30 March - 3 April 2020 in Rome) meeting, and an International Plant Health Conference in Finland.
The calendar of IYPH events, which will be continually updated, is available at: https://www.ippc.int/en/iyph/chronology/list/2/
The group also reviewed proposals for the IYPH logo, discussed its new technical advisory role in view of the establishment of the IYPH International Steering Committee by FAO, and provided guidance on upcoming Commission on Phytosanitary Measures discussions.
The IYPH Steering Committee report will soon be available at this page: https://www.ippc.int/en/iyph/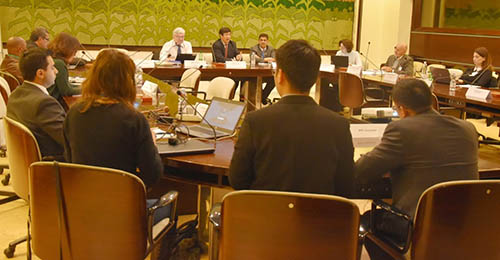 شارك على فيسبوك