Posted on ثلاثاء, 17 يوليو 2018, 16:49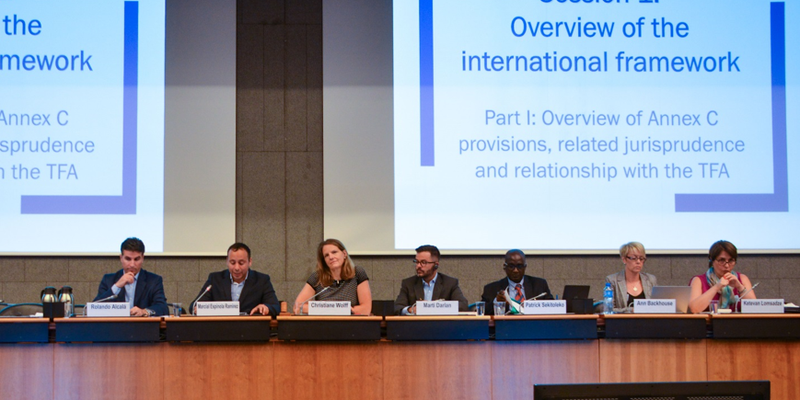 Copyright: WTO
The Secretariat of the World Trade Organization organized and hosted a Workshop on control, inspection and approval procedures from 09-10 July, 2018. The workshop provided a forum for discussion and experience sharing on developments, challenges and practices in implementing the SPS Agreement, Article 8 and Annex C on control, inspection and approval procedures. Approximately 40 government officials from developing country Members and Observers participated in the Workshop with the financial assistance of the Doha Development Agenda Global Trust Fund (DDAGTF).
Ms Ketevan Lomsadze, IPPC Implementation Facilitation Officer of the IPPC Secretariat delivered the IPPC Secretariat s presentation Facilitating safe trade through sound phytosanitary import regulation and export systems. The presentation provided an overview of the IPPC framework for control, inspection and approval procedures, phytosanitary certification and import regulation system. The linkages between International Standards on Phytosanitary Measures (ISPMs), to be implemented to meet the responsibilities under the SPS Agreement and its Annex C, and IPPC implementation resources were demonstrated to the participants of the Workshop. The core role of national plant protection organizations in building efficient phytosanitary systems and their ultimate responsibilities on phytosanitary activities related to the Annex C were stressed. In addition, a progress report on the IPPC Secretariat s work on e-Commerce and in implementing the ePhyto solution were presented during the session Annex C in the digital world.
A specific session of the Workshop was dedicated to a panel discussion on technical assistance provided by different donors and organizations for the implementation of the Trade Facilitation Agreement (TFA) and the SPS Agreement. Representatives of the Trade Facilitation Programme of the International Trade Centre (ITC), Trade Facilitation Agreement Facility (TFAF) of the WTO, Trade Facilitation Support Program of the World Bank, United Nations Conference for Trade and Development (UNCTAD) and World Customs Organization (WCO) reported on their modes of technical assistance and lessons learnt.
It was noted that national agencies implementing the SPS agreement need stronger support to be able to deliver their mandates and fully participate in the implementation of the TFA. The role of these agencies in national TFA committees should be increased. To do so, proper mapping of the capacity development needs of these agencies should be undertaken. The IPPC/FAO Phytosanitary Capacity Evaluation tool and the main output of its application, a national Phytosanitary Capacity Development Strategy (Strategy) is crucial for maximizing resources for technical assistance and avoid the duplication of capacity development interventions.
The Workshop also served as a venue to raise awareness of the IPPC community among WTO member countries. The IPPC Secretariat is planning to investigate opportunities for increased collaboration with WCO, WBG and other donors to maximize synergies of the capacity development programmes to support the building of strong national plant protection organizations all over the world.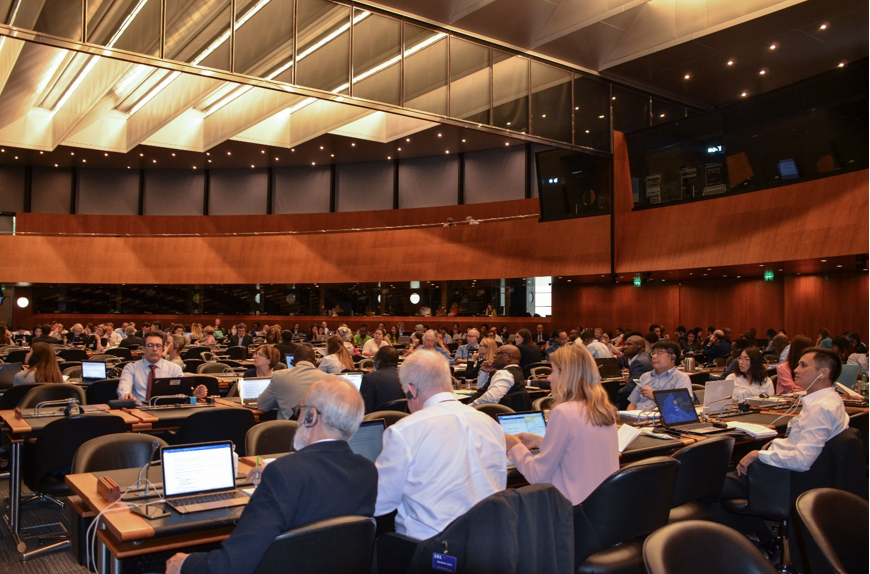 Copyright: WTO