Facilitation of the PCE conducted in Guinea, by Mekki Chouibani, facilitator trained and selected within STDF project 401. © Ana Peralta, Guinea, 2017
Several achievements were obtained in the area of implementation facilitation of the IPPC Secretariat in 2017 through the efforts of the Implementation Facilitation Unit (IFU) with the support of Standards Setting Unit (SSU) and Integration and Support Team (IST), as well as the assistance of the Task Force for Communication and Advocacy (TFCA) and the Task Force for Resource Mobilization (TFRM). Among many others, the major achievements are highlighted as follows.
Phytosanitary Capacity Evaluation Tool and implementation are ongoing or concluded for 10 countries, Barbados, Botswana, Georgia, Guinea, Kenya, Uzbekistan, Madagascar, Namibia, Somalia and Zambia.
Two important projects were completed, the 2nd cycle of the IRSS funded by the EU and the Government of Switzerland, and the STDF Project 401 Training of Phytosanitary Capacity Evaluation (PCE) Facilitators. The work of the IRSS has contributed to a number of IPPC initiatives and to the work of its subsidiary bodies. The work of the STDF Project 401 resulted in four facilitators validated for supporting contracting parties future implementation of the PCE and 36 other professionals well trained to await validation.
Seven IPPC Regional Workshops arranged, coordinated, delivered and evaluated with active support from all Secretariat teams. FAO regional and sub-regional offices, IICA, RPPOs and contracting parties such as the Georgia, EU, Russian Federation and China through the FAO/China South-South Cooperation programme all contributed to the continued success of the workshops. In summary, 206 participants from 117 countries benefitted from the 2017 IPPC Regional workshops.
FAO-China South-South cooperation project to build phytosanitary capacity of IPPC contracting parties was successfully launched in Tblisi, Georgia during the IPPC Regional Workshop for Central, Eastern Europe, and Central Asia. Great progress has been made on the Pilot programme on pest surveillance and on the Flagship Technical Resource portal the Phytosanitary resources page.
The IPPC National Reporting Obligations (NRO) saw more than 240 new NRO reports submitted through the IPP. A tangible increase of countries pest reporting has occurred, with 88 reports and 54 new reports on Phytosanitary legislation posted to the IPP. A new Guide to NROs with supplementary NRO guidance material (fact sheets, leaflets and table summaries) are now available in Arabic, Spanish, French and Russian.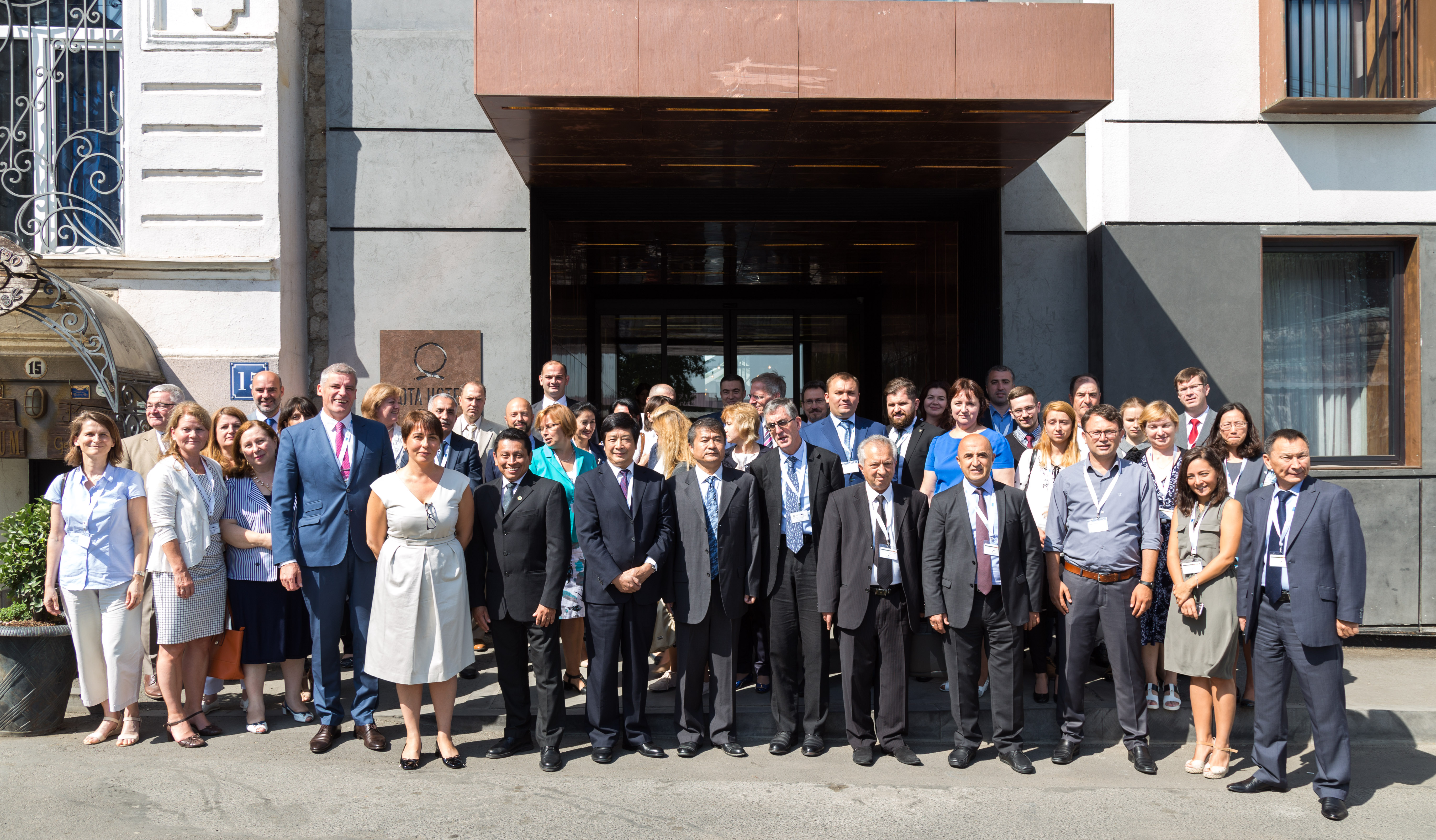 IPPC Regional Workshop for Central and Eastern Europe and Central Asia, Tbilisi. © National Food Agency of Georgia, Tbilisi, 2017