Posted on ثلاثاء, 30 يناير 2018, 16:50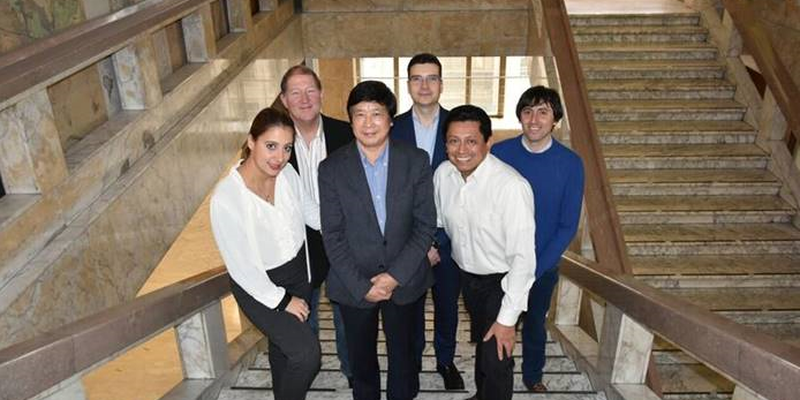 Members of Task Force for Resource Mobilization (TFRM) of the IPPC Secretariat
Milestone achievements were obtained in resource mobilization of the IPPC Secretariat for 2017 through the efforts of the Task Force for Resource Mobilization (TFRM) and support of all Units (Teams) and the assistance of the Task Force for Communication and Advocacy (TFCA). Among many others, the major achievements are highlighted as follows:
The IPPC Multi-Donor Trust Fund received contributions at a record amounts, mainly from Australia, Canada, Republic of Korea, USA/NAPPO, New Zealand, Switzerland, Netherlands and International Seed Federation. This fund will contribute to the 2018 IPPC work plan and its specific initiatives, such as the International Year of Plant Health (IYPH) initiative, the IPPC Sea-Containers, and IPPC ePhyto. In addition, the IPPC entered in contact with many other potential donors and paid visits to several of them in an effort to increase the IPPC Secretariat s resource base.
The IPPC Secretariat successfully obtained USD 2 million for the IPPC project on capacity development supported by FAO-China SSC Programme (2017-2020), and USD 0.67 million for the IPPC project on ePhyto-related phytosanitary measures (2017-2019). In addition, The IPPC also got the third cycle of the EC project on IRSS finally approved. The IPPC Secretariat got a record amount of the IPPC In-kind contribution from many NPPOs, RPPOs, FAO Regional (Sub-regional) Offices, and international organizations.
The IPPC Secretariat also work closely with the CPM FC, Bureau and SPG for establishing the Sustainable funding initiative of the IPPC Work Programme.
The IPPC Secretariat would like to take this opportunity to thank all the donors and contributors for their continuous and generous support. All these support would be the key to assist the IPPC Secretariat to fulfil the IPPC mission: Protecting the world s plant resources from pests.