Posted on ثلاثاء, 11 ديسمبر 2018, 09:17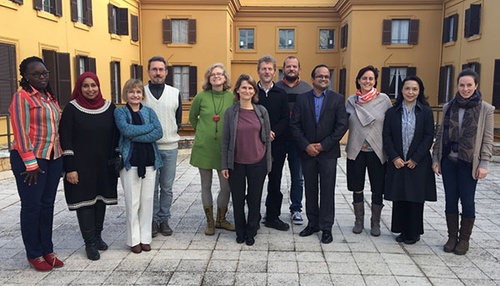 6 December 2018, Rome - The IPPC Technical Panel for the Glossary (TPG) meeting was hosted by the Italian National Plant Protection Organization from 3 to 6 December 2018 in Rome, Italy.
Mr Federico Sòrgoni from the "Ministero delle Politiche Agricole Alimentari e Forestali" warmly welcomed the TPG members and experts representing all six official FAO languages. He highlighted the panel's important role in ensuring that the global IPPC community uses the same language and terminology in their work.
The TPG develops and revises the phytosanitary terms in the Glossary of phytosanitary terms (ISPM 5). It also ensures consistency in terms used in draft International Standards for Phytosanitary Measures (ISPM).
Of particular interest for the IPPC community may be the TPG discussion on the definition of an "emerging pest". Indeed, Regional Plant Protection Organizations have requested a definition of the term in order to better harmonize corresponding criteria. A draft definition for the term will soon be considered by the Standards Committee.
The TPG also reviewed comments submitted during the 2018 first consultation on three draft ISPMs:
The TPG provided recommendations on the use of terms and consistency issues for these draft standards; and reviewed proposed ink amendments related to the use of the term "commodity class" across standards. It responded to the first consultation's comments on the draft 2018 Amendments to the Glossary; and discussed several other Glossary terms in their work programme.
The meeting was chaired by Ms Beatriz Melcho (Uruguay), with Ms Laurence Bouhot-Delduc (France) as steward and Mr Ebbe Nordbo (Denmark) as rapporteur.
The report of the December 2018 TPG meeting will soon be available on the TPG website.
شارك على فيسبوك