Posted on جمعة, 17 نوفمبر 2017, 14:23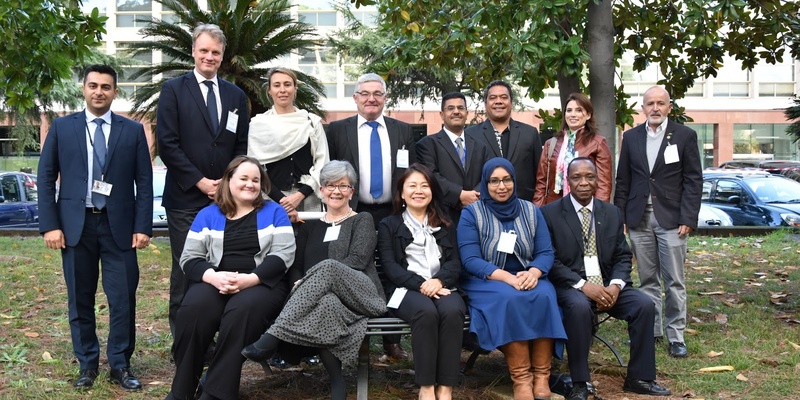 Nineteen participants from the seven FAO regions and the FAO and IPPC Secretariats took part in the third meeting of the IPPC International Year of Plant Health Steering Committee (IPPC IYPH StC), held at FAO Headquarters in Rome from 8 to 10 November 2017.
This was the first time when invited stakeholders from FAO and the International Seed Federation attended an IPPC IYPH StC meeting. The Chairperson, Mr Ralf Lopian from Finland, reminded that the final step towards the IYPH proclamation is the discussion by the Second Committee of the United Nations General Assembly in New York, which shall take place in November 2018.
Mr Shoki Al-Dobai, Integration and Support Team leader, renewed the strong support of the IPPC Secretariat for the initiative and called on the IPPC community to get actively engaged through their steering committee members. We call on all NPPOs to contact their respective counterparts at the Ministries of Foreign Affairs and UN Missions to explain the importance of raising awareness on plant health, and secure the IYPH proclamation.
Marcela Villarreal, Director of the FAO Partnerships and South-South Cooperation Division (DPS), congratulated the IPPC Secretariat and steering committee members for their early preparation, and advised on several to be considered for the programme development of international years. The FAO steering committee that will be will established after IYPH is proclaimed will build on the experience and plans developed by this committee she added. Ms Villarreal further recalled the importance to raise extra-budgetary resources, and to involve academia, civil society organizations and other UN agencies.
Ms Clara Velez Fraga, Chief, Outreach and Promotion Branch, FAO Office for Corporate Communication (OCC), clarified that the role of OCC is to support the DPS and the technical units in the successful delivery of international years. She also shared the World Food Day Communications handbook as a good practice to be developed also for international years, and recommended to develop contents for young audiences.
We are here to hear your plans and offer our availability to contribute to activities that will support the International Year of Plant Health, said Michael Keller, Secretary-General of the International Seed Federation, one of the invited stakeholders. We contributed financially to the IYPH in 2017, and are ready to collaborate in promoting this crucial international year and implementing relevant activities, including at the World Seed Congress.
The steering committee progressed substantively on the IYPH communications work plan and the IYPH programme development, whose details will be available in the meeting s report.