Posted on ثلاثاء, 18 إبريل 2017, 09:26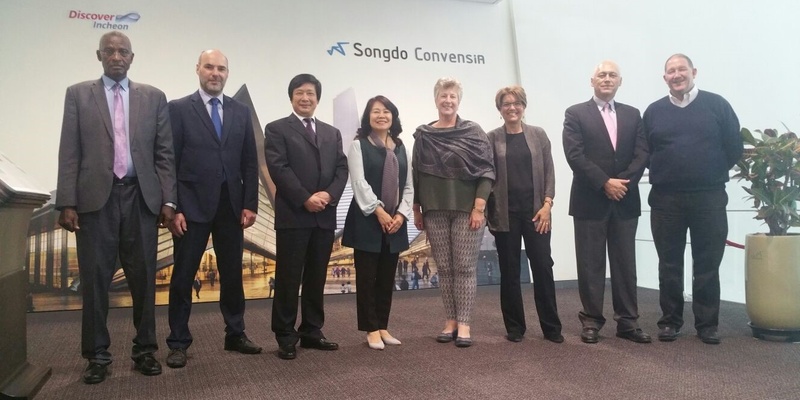 The CPM Bureau meeting was held around the 12th Session of the Commission on Phytosanitary Measures (CPM-12) from 3-4 April & 11 April 2017 in Incheon, Republic of Korea. The meeting was chaired by Lois RANSOM, CMP Chair, opened by Jingyuan XIA, IPPC Secretary, and attended by Kyu-Ock YIM (Asia), Corné VAN ALPHEN (Europe), Francisco Javier TRUJILLO ARRIAGA (Latin America and Caribbean), Kamal El Din Abdelmahmoud Amein BAKR (Near East) and Marie-Claude FOREST (North America), as well as Core Team Members of the IPPC Secretariat, including Craig FEDCHOCK, Brent LARSON, Orlando SOSA, Dorota BUZON, and Marko BENOVIC.
Prior CPM-12, the Bureau meeting briefly reviewed 2016 IPPC Secretariat s reports on core activities, financial performance, and resource mobilization, as well as 2017 IPPC Secretariat s Work Plan and Budget (WPB). The main discussion focused on the organizational arrangements for the CPM-12, including special topic session, side sessions, and some hot topics, such as IPPC Strategic Framework for 2020-2030, sustainable funding mechanism for the IPPC Work Programme, establishment of a new oversight body for Implementation and Capacity Development (IC), IYPH 2020, Sea Container, adoption of new ISPMs, and celebration of the IPPC 65th Anniversary during the CPM-12.
After CPM-12, the Bureau meeting was dedicated to a discussion on issues arising from the CPM-12 requiring future Bureau actions, including resource impact of CPM-12 decisions and prioritization, calendar of upcoming Bureau meetings in 2017, and pre-planning for the Strategic Planning Group in October 2017 and the CPM-13 in 2018.