Posted on جمعة, 29 مارس 2019, 18:33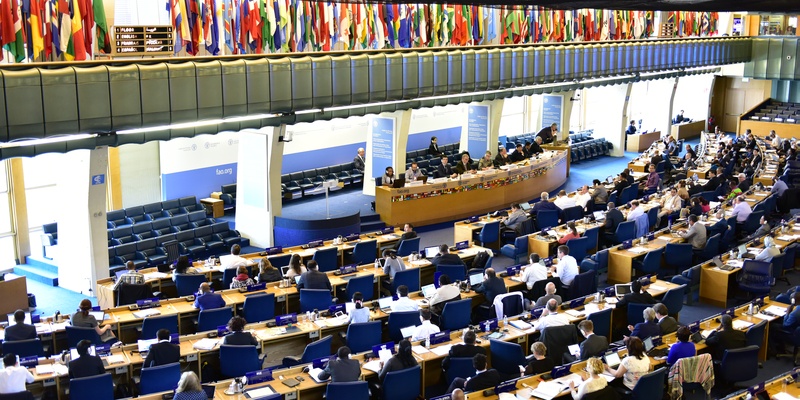 Dear IPPC contracting parties, RPPOs and IPPC partners,
We are glad to announce that the 14th Session of the Commission on Phytosanitary Measures (CPM-14) is coming closer. The CPM-14 will take place at FAO headquarters in Rome from 1 to 5 April 2019.
Besides the plenary events, a pre-CPM session on ePhyto will take place on Monday to demonstrate and present the latest developments of the IPPC ePhyto Solution project. Moreover, five side sessions and a special topic session on a variety of plant health topics will take place. They will cover:
phytosanitary capacity development;
commodities and pathway standards;
safe trade facilitation for plants and plant products;
key digital tools for transboundary plant pests monitoring and management; and
pest risks associated with sea containers and cargos.
A FAO Plant Health Team meeting will bring together experts from FAO Regional Offices, the FAO Plant Production and Protection Division (AGP) and the IPPC Secretariat. The initiative will not only strengthen cooperation among the global FAO plant health community, but will also help participants coordinate future actions and resources to secure plant health worldwide.
Immediately after CPM-14, the International Year of Plant Health (IYPH) Partners Coordination Meeting will take place on Saturday, 6 April 2019. This will be an opportunity to discuss and define the IYPH programme of events, as well as its communications and visual identity. In addition, a reception is planned on Thursday evening.
All CPM-14 papers and documents will be available on the IPP.
The IPPC social media accounts will be covering the event in real time. Be sure to follow them and boost the online conversation using the #CPM14 and #PlantHealth hashtags:
The new CPM-14 mobile app will provide the schedule and a map of FAO HQs.
We look forward to your active and positive participation!
Sincerely yours, Jingyuan Xia IPPC Secretary