Posted on Wed, 27 Mar 2019, 09:25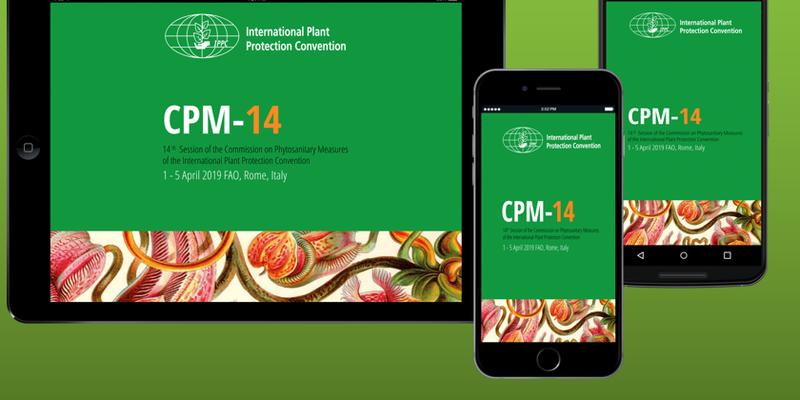 Rome, 27 March 2019 -The International Plant Protection Convention (IPPC) in collaboration with the FAO IT department (CIO) has built a mobile app for 14th Session of the Commission on Phytosanitary Measures (CPM-14) that will greatly simplify participant s experience at CPM-14.
The app can be downloaded for free to your iPhone, iPad, or Android. It contains all the information you need for the event plus extra features to enhance your experience such as networking opportunities, schedules, and much more. The app allows you to:
Access scheduled sessions and customize your agenda with personal appointments
Access meeting documents
Locate meeting rooms through interactive maps
Get important updates
See who is attending and share contact information by networking with other attendees
Send your written intervention
How to download the app
CPM -14 participants will receive an invitation email with a link to download the app. Be sure to check your inbox for this email.
Step 1: Download the App!
The first thing you need to do is download the app on the device you are bringing to the event by clicking on the link in the email.
Step 2: Verify their Account
Using the same device from Step 1, click Verify Account in the invitation email to unlock all of the app''s advanced features.
Contact the IPPC if you have any questions ([email protected]) or if you have not received the invitation email to download the app.
More information on how you can use the app to enhance your event experience is available here.