Posted on جمعة, 22 يوليو 2016, 09:40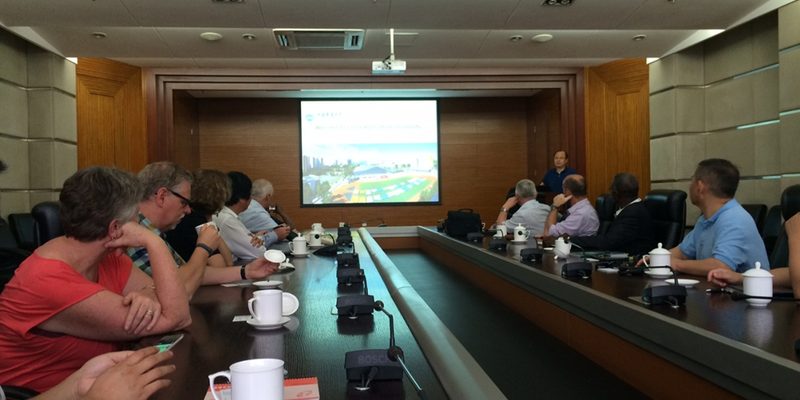 The IPPC delegate had a meeting with the delegate of the China National Agriculture University (CAU) on 21 June 2016, in Beijing, China. The IPPC delegate, led by Dr. Jingyuan Xia (the IPPC Secretary), was composed of the core team members of the IPPC Secretariat and all the CPM Bureau members. The CAU delegate, headed by Dr. Zhaohu Li (the Vice President of the CAU), was consisted of several professors of plant health.
The IPPC Secretary made a brief introduction about the IPPC, the IPPC governing bodies, the IPPC Secretariat, the IPPC core activities, and the IPPC cooperation with China. The CAU Vice President briefly outlined the structure and achievements of the CAU. Deans of the Plant Protection College briefed on the plant protection and plant quarantine of the CAU.
The IPPC delegate received a tour of the laboratory facilities of the university, and then engaged in discussions on the bilateral cooperation. The main focuses were to establish an intern program with IPPC for human resource cooperation, and to promote the implementation of the IPPC project on capacity development of the IPPC developing contracting parties under the framework of the FAO-China South-South Cooperation by utilizing the university s expertise, laboratories, technology transfer and possible training facilities.