Posted on خميس, 21 ديسمبر 2017, 15:04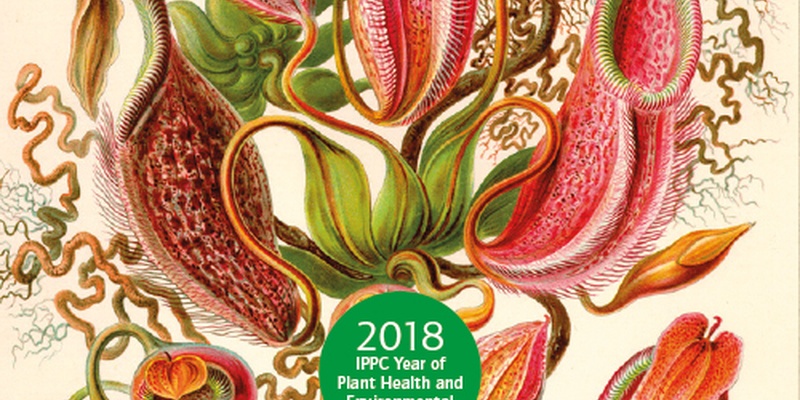 Dear Colleagues,
On behalf of the entire IPPC Secretariat, I would like to share my sincere greetings to all of you for the Holiday Season, and also show my high appreciation for your strong support and positive contribution to the IPPC throughout 2017.
2017 has been a milestone year for the IPPC, marking the 65th Anniversary of the entry into force of the Convention, and showcasing the IPPC annual theme on Plant Health and Trade Facilitation. This year has been very remarkable, as several important achievements have been obtained, including: 1) organization of a series activities for disseminating the IPPC annual theme, and the 65th Anniversary; 2) establishment of the new oversight body of the Implementation and Capacity Development Committee, and the Sea Containers Task Force; 3) endorsement of the IYPH Initiative at the 40th Session of the FAO Conference; 4) adoption of 22 International Standards for Phytosanitary Measures; 5) implementation of the IPPC-STDF project on ePhyto, and the IPPC-China project on capacity development; and 6) standardization of 15 items on the communication and advocacy issues moving towards One IPPC.
We believe 2018 will be another important year for the IPPC, as it will mark the implementation of the IPPC annual theme Plant Health and Environment Protection, moving closer towards the IYPH 2020. We are confident that 2018 will be even better year for the IPPC thanks to your continued support and dedication to boost the delivery the IPPC Work Programme.
Once again, I thank you all, and wish you a Happy and Very Prosperous New Year 2018.
Jingyuan Xia
IPPC Secretary