Posted on جمعة, 19 مايو 2017, 12:14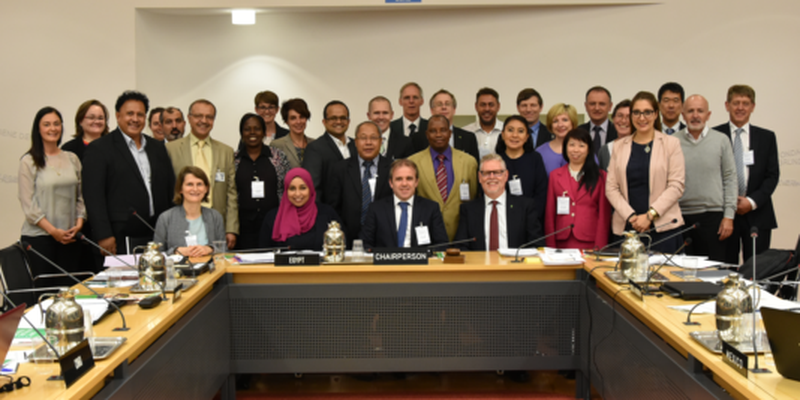 The Standards Committee (SC), led by their newly elected Chairperson, Mr Ezequiel FERRO (Argentina), met on 8-12 May 2017 in Rome and had once again an intense and productive week.
The SC approved three draft standards for submission to the first consultation period (1 July - 30 September 2017, through the Online Comment System):
-International movement of cut flowers and foliage. This draft standard, which should help reduce the likelihood of pests being moved with cut flowers in international trade, had undergone several reviews in previous SC meetings and its approval for consultation is a great step forward.
-Requirements for the use of fumigation as a phytosanitary measure. This is the second draft to be approved for consultation out of a total of five draft standards on requirements for the use of phytosanitary treatments being currently worked on. Harmonizing further the use of phytosanitary treatments around the world will help secure common and effective actions to prevent the spread and introduction of pests.
-Draft Amendments to ISPM 5 (Glossary of Phytosanitary terms), the Glossary is regularly revised to ensure the best common understanding of phytosanitary terms.
The draft standard on the International movement of grain, one of the complex commodity standard topics, was reviewed for the first time by the SC and will be further refined for another discussion in the November 2017 meeting. The SC provided oversight of the five technical panels, whose work is key to the development of standards. They also considered several other challenging issues for the future, such as the International Year of Plant Health 2020, the impacts of international phytosanitary standards, the use of next generation sequencing technologies as a phytosanitary diagnostic tool as well as the interactions between the Standards Committee and the newly established subsidiary body of the Commission on Phytosanitary Measures, the Implementation and Capacity Development Committee.
The SC report will soon be publicly available here: https://www.ippc.int/en/core-activities/standards-setting/standards-committee/.