Posted on 星期三, 13 三月 2013, 17:49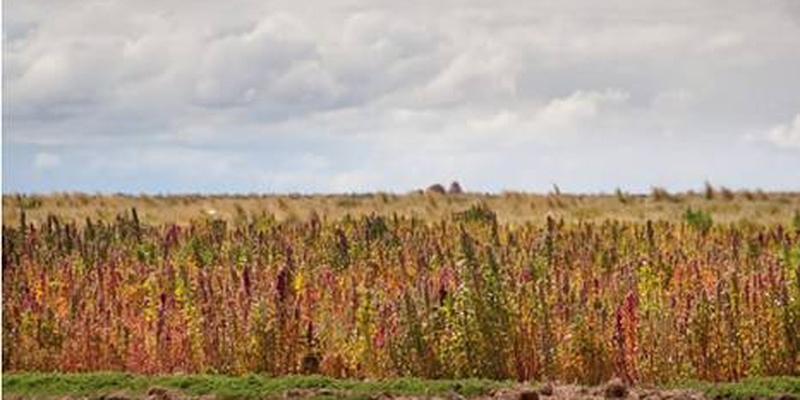 FAO has declared 2013 as the International Year of Quinoa (IYQ). The International Plant Protection Convention (IPPC) recognizes the value of Quinoa (Chenopodium quinoa), a staple grain with origins in the South American Andes, in terms of its cultural placement, nutrition, importance in terms of biodiversity and to overall food security. We support the IYQ and its aim to raise awareness and encourage the exchange of knowledge of quinoa production, markets, opportunities and constraints. Through this year long initiative, international cooperation between public, private and non-governmental organizations can be improved and stimulate sustainable production of this invaluable crop.
IPPC PROMOTES HEALTHY CROPS AND SAFE TRADE
The IPPC is an international agreement on global cooperation for the protection of plant life from a multitude of pests. Intentional movement of plants and plant products to new locations, whether as planting material or for consumption, is one of the main ways for unwanted pests to reach new locations around the globe. Contracting parties of the IPPC work to provide scientific knowledge on the management of plant pests, implement standards to ensure safe trade and provide the latest research for responsible agricultural development. Helping the public understand the possible plant pest risks associated with all stages of development and production of Quinoa and how to manage them will help protect farmer s livelihoods, ensure high product quality and ensure safe international distribution. Do your part in the IYQ, enjoy the benefits of Quinoa but prevent the spread of plant pests!
For updates throughout the IYQ, please refer to the IYQ website and coverage by the Food and Agricultural Organization. For information on the IPPC, please visit: www.ippc.int
pest : any species, strain or biotype of plant, animal or pathogenic agent injurious to
plants or plant products [FAO, 1990; revised FAO, 1995; IPPC, 1997]