Posted on 星期二, 19 七月 2016, 10:03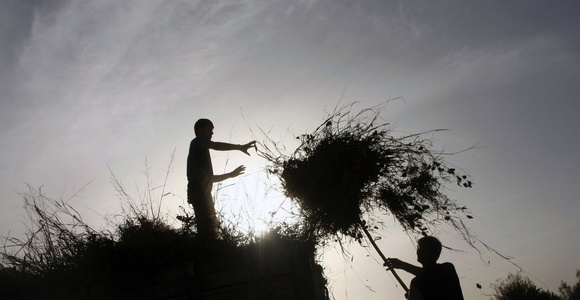 The Central Asia is an important agricultural region, where crops such as cereals, cotton, fruits, grapes and vegetables are grown and produced on a large scale. Agricultural production, processing, and related services remain an important source of income in many Central Asia countries (approaching 20-25% of GDP in Kyrgyzstan, Tajikistan and Uzbekistan). However, the same agricultural products usually suffer the negative incidence of a number of pests, including highly dangerous quarantine pests, causing significant economic damage.
Phytosanitary control services in the region have carried out work to prevent the introduction and further spread of these organisms within the boundaries of their states. Yet still, rapidly changing environmental factors and an increasing trade turnover both between countries in the region and with neighboring countries has brought an increased risk of the introduction of new pests to the Central Asia.
In Azerbaijan, Kazakhstan, Kyrgyzstan, Tajikistan and Uzbekistan, NPPOs identified an urgent need for more experienced and trained personnel and modern equipment and communication technologies. Furthermore, inadequate phytosanitary systems of the region have weakened countries' ability to fully comply with WTO-SPS and IPPC international phytosanitary obligations.
At the request of the governments of the Central Asia region, the IPPC together with the FAO have been addressing these constraints, providing the technical support needed in strengthening the institutional and technical capabilities of phytosanitary control services in the above mentioned countries. Over the course of a three year period, national theoretical and practical training workshops have been organized for phytosanitary staff in areas related to the IPPC National Reporting Obligations, WTO- SPS agreements, legislation frameworks, pest risk analysis, pest surveillance procedures, certification and best practices and procedures for verification and inspection.
Comprehensive reviews of legislative frameworks have been conducted in the five countries including the evaluation of the national phytosanitary capacity and plant quarantine services through the use of the Phytosanitary Capacity Evaluation Tool (PCE). Recommendations for strengthening national phytosanitary systems have been developed, including strategic action plans and next steps, stemming from the results of the PCEs conducted. Strengthening the staff capacity of plant quarantine border points through trainings as well as the provision of training equipment to enhance the diagnosis and detection of quarantine pests associated with consignments was the main focus of the offered assistance.
It is expected that national capacities of phytosanitary control services will be further enhanced through continued future training of younger colleagues by those trained through this project. Promoting the exchange and cooperation between the phytosanitary control services of the countries involved in this regional project is a part of the longer term strategy to ensure appropriate agricultural development and food security in the region.
For more information on Capacity Development projects, click here to access the IPPC Phytosanitary Resources Project Database. For more information on IPPC Capacity Development activities click here.
分享到Facebook