Posted on ثلاثاء, 23 مايو 2017, 14:01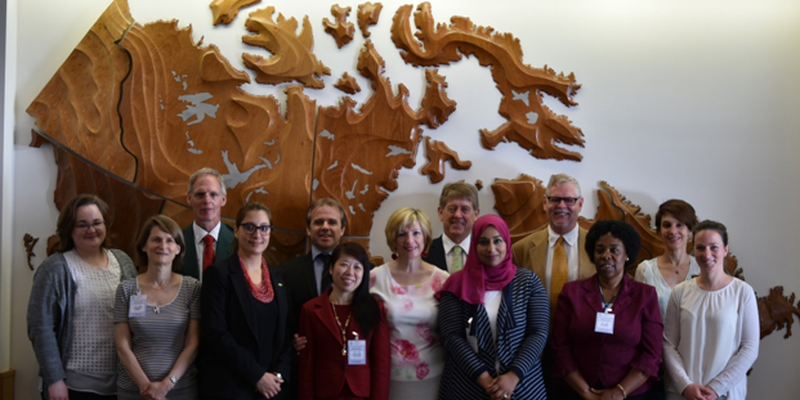 The Standards Committee working group (SC-7), led by the Chairperson, Mr Nico Horn (The Netherlands), met on 15-19 May 2017 in Rome and had an intense and fruitful week. The SC-7 consists of seven SC members; one representative per FAO region. They had detailed and in-depth discussions on the draft standards that were commented upon by IPPC Official contact points during the first consultation. The SC-7 considered the compiled comments, the stewards considerations and recommendations on the use of terms and consistency as provided by the Technical Panel for the Glossary.
The SC-7 approved four draft standards for submission to the second consultation period (1 July - 30 September 2017, through the Online Comment System):
Draft 2016 Amendments to ISPM 5: Glossary of Phytosanitary Terms. The amendments to some of the Glossary terms will help ensure applicability of the definitions based on a common understanding of phytosanitary terms.

Revision of ISPM 6: Surveillance. The revision will help address potential implementation issues that countries have identified when conducting their national surveillance systems.

Requirements for the use of temperature treatments as a phytosanitary measure. This standard will set the requirements around the implementation of temperature treatments, which should help countries have confidence in treatments applied in international trade.

Draft revisions to ISPM 15 (Regulation of wood packaging material in international trade) - Annex 1 and 2 for inclusion of the sulphuryl fluoride fumigation phytosanitary treatment of wood packaging material and the revision of the dielectric heating section in Annex 1 of ISPM 15. The revision of ISPM 15 to include sulphuryl fluoride treatments is a significant step towards providing alternative fumigants to methyl bromide.
The SC-7 report will soon be publicly available here: https://www.ippc.int/en/core-activities/standards-setting/standards-committee/.