Posted on خميس, 25 مايو 2017, 15:20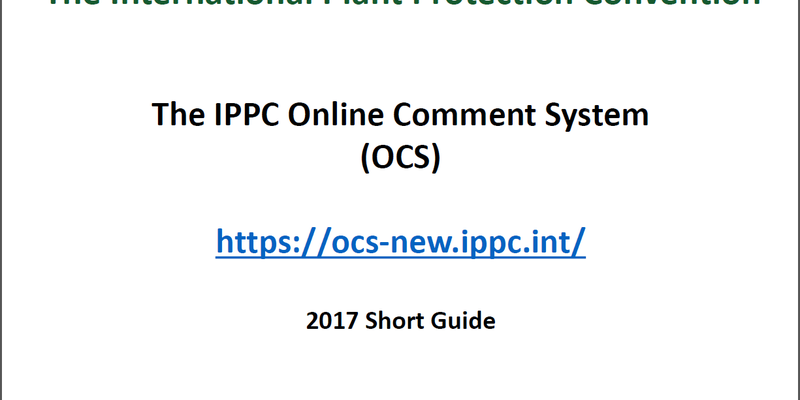 A new short guide on the IPPC Online Comment System (OCS) has been posted today. The guide is available in English in the OCS resource page of the IPPC website or through a direct link here.
IPPC contact points are encouraged to read it through in view of the opening of consultations on draft ISPMs on 1st July. In case of need, please contact [email protected].