Posted on ثلاثاء, 23 مايو 2017, 09:43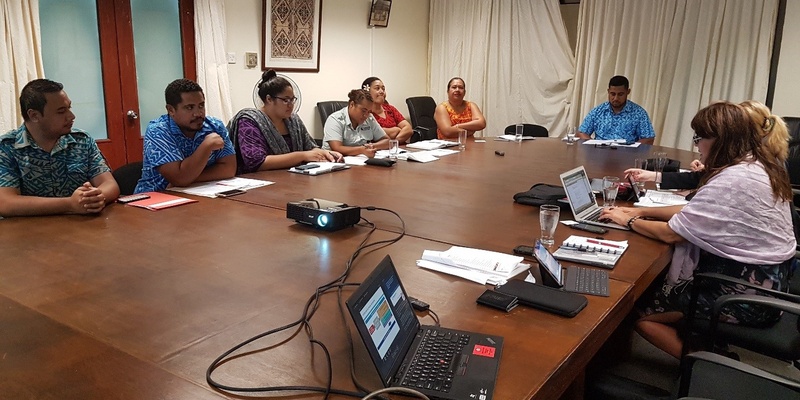 From 8-12 May 2017, the IPPC Secretariat s, ePhyto Project Manager, Shane Sela together with World Bank Group s representatives participated in a series of technical discussions with a number of government ministries in Samoa on the implementation of the Trade Facilitation Agreement (TFA) - the first multilateral deal agreed upon in the 21-year history of the World Trade Organization. The TFA became an official WTO Agreement, effective and legally binding, on February 22, 2017 achieving a major milestone for the global trading system. The agreement is expected to reduce total trade costs by more than 14 per cent for low-income countries and more than 13 per cent for upper-middle income countries by streamlining the flow of trade across borders. The TFA is the result of a global effort with huge potential to reduce trade costs and help countries connect to the global economy.
The team met with officials of the Ministry of Revenue, Customs; the Ministry of Foreign Affairs and Trade and Development, the Ministry of Agriculture and Food, Samoan Quarantine Service, and the Ministry of Commerce, Industry and Labour. The main focus of the meetings was on specific technical assistance needs to the government on implementing key areas of the TFA, such as improve understanding between border agencies, harmonize data and streamline processes, improved access to trade requirements and the adoption of a Single Window, but it also provided the opportunity to discuss with the Samoan authorities the implementation of the ePhyto Solution and its direct linkages to improving border procedures. Best ways in which data generated by the ePhyto Solution and Custom s ASYCUDA system, could be shared between Customs and Quarantine in order to improve risk management and to streamline border procedures (e.g. expedite release of low risk plant and plant product commodities) were discussed with Samoan Customs and Samoan Quarantine Services.
The World Bank Group s technical assistance program will support Samoa s effective implementation of the WTO TFA which will also contribute to assisting Samoan Quarantine authorities to implement the ePhyto Solution.
The World Bank Group will continue to work with the IPPC Secretariat in Samoa in assessing business changes, developing reform action plans and in implementing the changes which can then be used in other ePhyto pilot countries. Australian Department of Agriculture and Food (DAF) is also providing assistance for the implementation for ePhyto which complements the World Bank Group and IPPC project.