Posted on جمعة, 25 مايو 2018, 12:08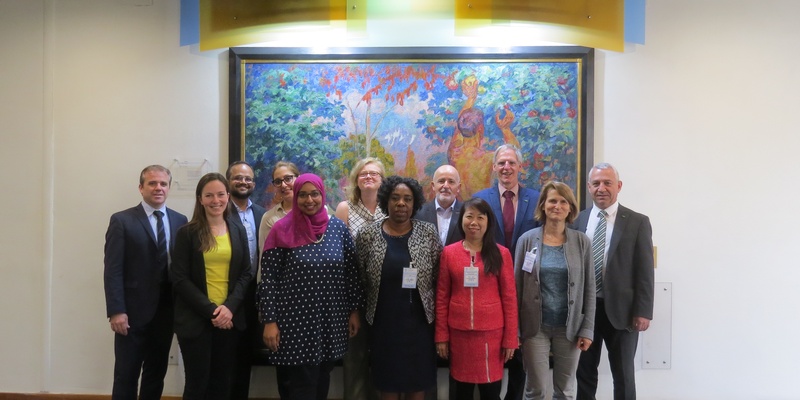 The Standards Committee working group (SC-7), met on 21-23 May 2018 in Rome and had intense and fruitful discussions on two draft ISPMs. The 2018 SC-7 was led by Mr Nico Horn (The Netherlands) as the chairperson for this year s working group. The SC-7 consists of seven SC members - one representative per FAO region. They had detailed and in-depth discussions on the draft standards that were commented upon by IPPC Official contact points during the first consultation in 2017. The SC-7 considered the compiled comments, the stewards considerations and recommendations on the use of terms and consistency as provided by the Technical Panel for the Glossary (TPG).
The SC-7 approved two draft standards for submission to the second consultation period (1 July - 30 September 2018, through the Online Comment System): -Draft 2017 Amendments to ISPM 5: Glossary of Phytosanitary Terms. The amendments to some of the Glossary terms will help ensure applicability of the definitions based on a common understanding of phytosanitary terms. - Requirements for the use of fumigation as a phytosanitary measure (2014-004): This standard provides technical guidance on the application of fumigation as a phytosanitary measure and the main purpose is to enhance harmonization of application of fumigation in different countries.
The SC-7 report will soon be publicly available here: https://www.ippc.int/en/core-activities/standards-setting/standards-committee/.