Posted on جمعة, 20 يوليو 2018, 11:01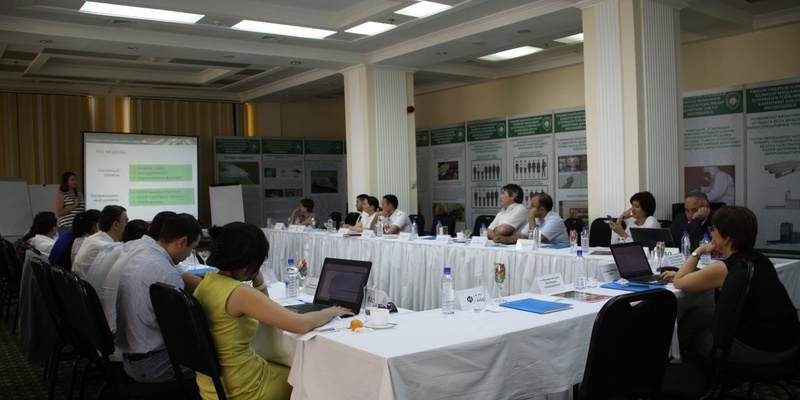 The national Phytosanitary Capacity Evaluation (PCE) in Uzbekistan marks significant a progress. The PCE was initiated and supported by the FAO TPC Project (TCP/UZB/3602) Support to the Improvement of the National Seed, Plant Variety Protection and Phytosanitary Legislation in Uzbekistan. The PCE and other phytosanitary related activities of the project are coordinated by the Sub-regional Office for Central Asia (SEC) of the Food and Agriculture Organization (FAO) and FAO Uzbekistan with the technical back-stopping provided by the IPPC Secretariat.
The PCE application in Uzbekistan and revision of the National Phytosanitary Legislation accords with the resumed negotiations of Uzbekistan on accession to the World Trade Organization (WTO) and active discussion on the adherence to the IPPC. The recent attendance of Uzbek officials at the Commission on Phytosanitary Measures in April 2018 and technical meetings with the IPPC Secretary and the Secretariat s staff provided additional incentives to the adherence process.
The second phase of the PCE application took place between 25 and 29 June 2018, Tashkent, Uzbekistan. Ms Ketevan Lomsadze, IPPC Implementation Facilitation Officer of the IPPC Secretariat and Ms Olga Lavrentjeva, international phytosanitary expert for the project conducted series of technical meetings with stakeholders to discuss ongoing PCE application, developments with the new Quarantine Law and future steps for the improvement of the National Phytosanitary legislation. A three-day strategic planning workshop served to train national counterparts on the strategic planning and raise issues related to the adherence of Uzbekistan to the IPPC and gaps identified in the National Phytosanitary Legislation. The meetings were attended by representatives of the Ministry of Agriculture (MoA) of Uzbekistan, the State Plant Quarantine Inspection under the Cabinet of Ministers of the Republic of Uzbekistan, Customs and Veterinary Committees, UZStandard and FAOUZ.
The National Phytosanitary Capacity Development Strategy that is being developed under the project is crucial for the country as it will facilitate the implementation of the Uzbekistan''s Development Strategy for 2017-2021. The liberalization and simplification of export activities, diversification of the structure and geography of exports, expansion and mobilization of the export potential of industries and territories, priorities of the of the Uzbekistan''s Development Strategy, could not be achieved without the setting and operating sound phytosanitary systems.
For more information on the Phytosanitary Capacity Evaluation tool click here. For more information on Uzbekistan and the IPPC click here. For more information on the FAO in Uzbekistan click here