Posted on إثنين, 24 إبريل 2017, 09:37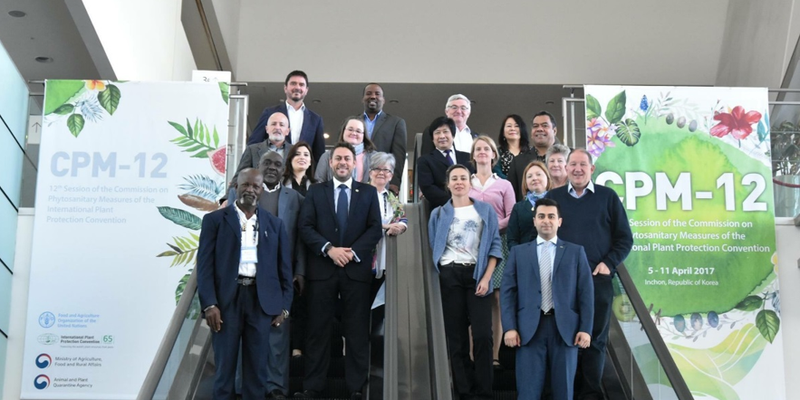 The second meeting of the International Year of Plant Health Steering Committee (IYPH StC) was held in Incheon, Republic of Korea, from 12 to 13 April 2017. The meeting was chaired by Mr. Ralf Lopian (IYPH StC Chair), opened by Mr. Jingyuan Xia (IPPC Secretary), and attended by eighteen participants, including representatives from seven FAO regions as well as IPPC Secretariat members.
The IYPH StC elected Ms. Kyu-Ock YIM (Republic of Korea) as the new vice-chairperson and renewed the membership of the working groups on finances and on communications and partnerships. The IYPH StC reviewed at length the action list arising from the first meeting, and planned ahead for the future steps. The main meeting s outcomes included: a new IYPH communications work plan; advancements in the discussion over the IYPH resource mobilization and partnerships; arrangements for the proposed IYPH side event at the upcoming 40th Session of the FAO Conference.
The meeting report will soon be available on the IYPH page on the IPPC website: https://www.ippc.int/en/iyph/