Posted on Thu, 25 Sep 2014, 18:51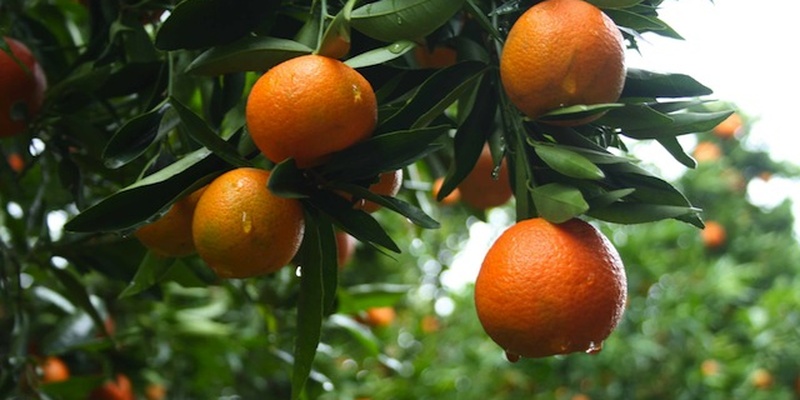 Nominations of experts are being solicited by the Secretariat of the International Plant Protection Convention (IPPC) for appropriately qualified experts for possible membership of the IPPC Expert Committee on the Phytosanitary Dispute between South Africa and the European Union (IPPC Dispute number 10ZAF01).
South Africa claims the strength of phytosanitary measures required by the EU is inconsistent with the level of risk posed by the introduction of Citrus Black Spot (CBS – caused by the fungus Guignardia or Phyllosticta citricarpa) on fruit that is imported into the EU. Ongoing bilateral discussions over a number of years have not resolved the issue.
The experts should have:
a scientific/technical background on citrus black spot and/or the IPPC and related ISPMs, particularly pest risk analysis (PRA), independence from the above-mentioned dispute i.e. no conflict of interests, an ability to become a Committee member and serve in an individual capacity as expert. It is expected that a substantial amount of work will take place remotely and that there will be at least one physical meeting of the Dispute Settlement Expert Committee. Normal costs for this work will be covered by the Secretariat.
Nominations will be accepted from IPPC contracting parties. All nominations should include the nominee's CV and the completed form "IPPC Roster of Experts: Nomination Form (Specific Expertise)".
Selection of technical committee members will be undertaken after consultation with disputing parties and agreement by the Director-General of FAO. Should it be necessary and disputing parties agree, it will be possible to provide interpretation to non-English speaking experts.
The deadline for submission of nominations is 31 October 2014. Please send all nominations to: [email protected]
Appel à candidatures d'experts pour la création d'un Comité d'experts sur le règlement de différends au titre de la CIPV
Le Secrétariat de la Convention Internationale pour la protection des végétaux (CIPV) lance un appel à candidatures pour recruter des experts qualifiés susceptibles d'intégrer le Comité d'experts de la CIPV sur le différend phytosanitaire entre l'Afrique du Sud et l'Union européenne (différend enregistré par la CIPV sous le numéro 10ZAF01).
L'Afrique du Sud estime que la sévérité des mesures phytosanitaires exigées par l'UE ne correspond pas au niveau de risque de contamination des fruits importés dans l'UE par la maladie des taches noires des agrumes (causée par le champignon Guignardia citricarpa). Les discussions bilatérales engagées il y a plusieurs années n'ont pas permis de résoudre le problème.
Les experts doivent : • posséder des connaissances scientifiques/techniques sur la maladie des taches noires des agrumes et/ou sur la CIPV et les NIMP y afférentes, notamment sur l'analyse du risque phytosanitaire (ARP), • être dissociés du litige susmentionné (ne pas avoir de conflit d'intérêts), • être aptes à occuper les fonctions de membre du Comité et à exercer leurs attributions à titre individuel en qualité d'expert. Une grande partie du travail devrait s'effectuer à distance et au moins une rencontre « physique » du Comité sera organisée. Les frais habituels pour ce type de travail seront pris en charge par le Secrétariat. Seules les parties contractantes à la CIPV peuvent présenter des candidats. Les dossiers de candidature doivent impérativement comporter le curriculum vitæ du candidat ainsi que le formulaire « IPPC Roster of Experts: Nomination Form (Specific Expertise) » dûment rempli, téléchargeable à l'adresse. La sélection des membres du comité technique aura lieu après consultation des parties au différend et accord du Directeur général de la FAO. Au besoin, et avec l'accord des parties au différend, les experts non-anglophones pourront bénéficier d'un service d'interprétation.
La date limite de dépôt des candidatures est fixée au 31 octobre 2014. Toutes les candidatures doivent être adressées à [email protected]
---
Formación de un Comité de expertos de la CIPF sobre solución de diferencias: Convocatoria de expertos
La Secretaría de la Convención Internacional de Protección Fitosanitaria (CIPF) convoca la designación de expertos debidamente cualificados para la posible incorporación en el Comité de expertos de la CIPF sobre diferencias fitosanitarias entre Sudáfrica y la Unión Europea (Controversia de la CIPF número 10ZAF01).
Sudáfrica afirma que el rigor de las medidas fitosanitarias exigidas por la Unión Europea es incompatible con el nivel de riesgo que representa la introducción de la mancha negra de los cítricos (causada por el hongo Guignardia citricarpa) en la fruta que se importa en la UE. Las conversaciones bilaterales sostenidas a lo largo de varios años no han resuelto este problema.
Los expertos deberán tener: • experiencia científica/técnica en mancha negra de los cítricos y en las NIMF relacionadas con este tema, especialmente en análisis de riesgos de plagas (ARP), • independencia de esta disputa, es decir, que no haya conflicto de intereses, • capacidad de convertirse en miembro del Comité y servir a título personal como experto. Está previsto que habrá una cantidad considerable de trabajo que se llevará a cabo remotamente y que se efectuará por lo menos una reunión presencial del Comité de expertos sobre solución de diferencias. La Secretaría cubrirá los gastos normales de esta actividad. Se aceptarán las candidaturas postuladas por las partes contratantes en la CIPF. Todas las candidaturas deberán incluir el Curriculum vitae del candidato y el formulario lleno de la "Lista de expertos de la CIPF: Formulario de candidatura (conocimientos específicos)" La selección de los integrantes del comité técnico se llevará a cabo previa consulta con las partes en conflicto y aprobación del Director General de la FAO. Si fuera necesario y las partes en conflicto están de acuerdo, será posible prestar servicios de interpretación a los expertos que no hablen inglés.
El plazo para la presentación de las candidaturas es el 31 de octubre de 2014. Sírvase enviar las candidaturas a: [email protected]