The IPPC ePhyto Solution
ePhyto is short for "electronic phytosanitary certificate". An ePhyto is the electronic equivalent of a phytosanitary certificate in XML format. All the information contained in a paper phytosanitary certificate is also in the ePhyto. ePhytos are produced in accordance with ISPM 12 including Appendix 1.
The IPPC ePhyto Solution consists of three main elements):
• A central server (Hub): to facilitate the transfer of electronic phytosanitary certificates between NPPOs, either from and to their own national electronic system or by using the generic system described below.
• A Generic ePhyto National System (GeNS): a web-based system that can produce and receive ePhytos, to allow countries that do not have a national electronic system to produce, send and receive ePhytos.
• Harmonization: the structure and transmission of ePhytos will follow a harmonized format through the use of standardized mapping, codes and lists.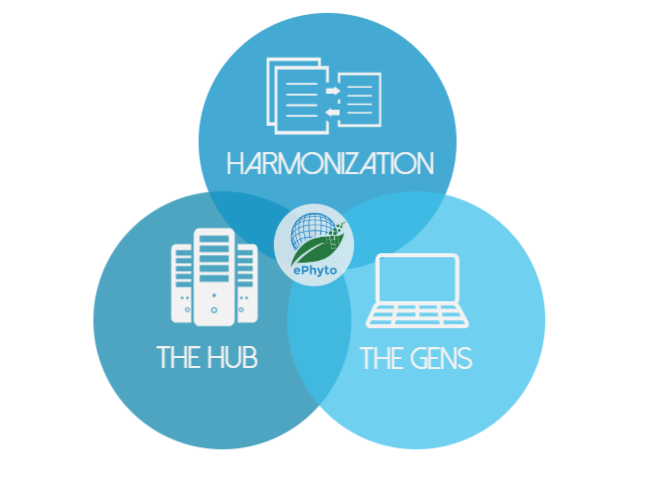 Please visit www.ephytoexchange.org for all information and documentation related to joining the IPPC ePhyto Solution.
Any additional information may also be obtained by contacting the IPPC Secretariat ([email protected]) or by directly contacting the ePhyto Team ([email protected]).