Open-ended Workshop on the International Movement of Grain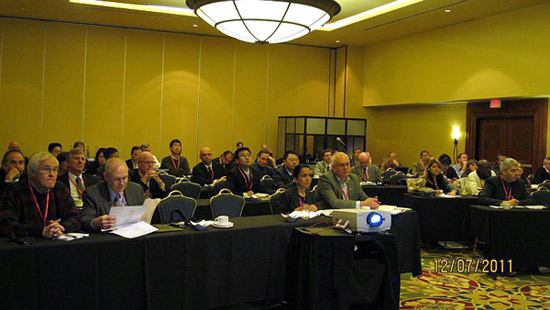 International movement of grain workshop
Vancouver, British Columbia, Canada
December 6-8, 2011
During the scientific session of forth meeting of Commission on Phytosanitary measures (CPM-4 :2009) under agenda item 15.1 on the issue of pests moving in food aid, the CPM agreed that an open-ended workshop on the international movement of grain would be especially important, in view of the presentations received and the comments made in the discussion. The CPM decided that an open-ended workshop on the international movement of grain should be convened depending on the availability of extra budgetary resources. NAPPO took the lead in organizing the workshop, supported by the APPPC and a Steering Committee composed of representatives of NAPPO, APPPC, IPPC and Canada.
The CPM-5 (2010) noted terms of reference.
Presentations from the workshop along with the Report of the workshop are posted below.
The Agenda is hyperlinked to each presentation for your convenience.
The outcomes of this workshop were consider in the development of Specification 60 that will help guide an Expert Working Group (EWG) on the International movement of grain. The EWG met in Melbourne, Australia in September 2016 and the report of this meeting is posted on the IPP. The draft ISPM has been presented to the SC for discussion in May 2017 but the SC decided it needed further work and requested SC comments which were reviewed by a small SC working group. The draft will now be presented to the SC in November 2017.
This web page was last updated on 2017-10-24. For queries or comments regarding the contents of this page, please contact
[email protected]
.