IPPC Strategic Framework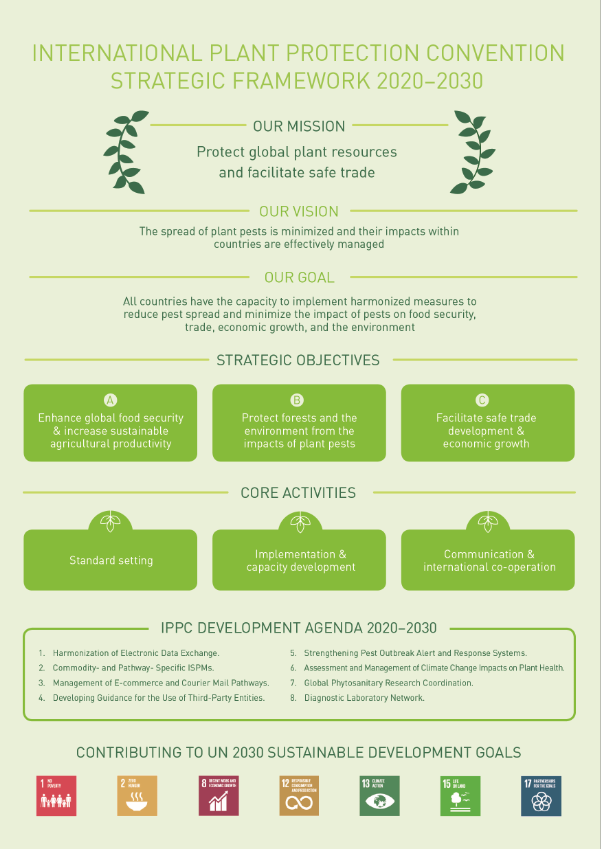 The IPPC Strategic Framework 2020-2030 was adopted at the Fifteenth Session of the Commission on Phytosanitary Measures (CPM-15) in April 2021 and is available at this link.
Previous draft versions of the framework are posted below. The draft was presented for comments by contracting parties, regional plant protection organizations, members of the Standards Committee and Implementation and Capacity Development Committee, and relevant international organizations from 15 June to 1st September 2018 through the Online Comment System (OCS). The revised draft was later presented to the CPM-14 (2019). CPM-14 comments were addressed and a new version was presented to the IPPC Strategic Planning Group (SPG) meeting in October 2019. The version to the SPG was further reviewed to address comments by SPG participants, and a revised version was posted on 21 October 2019 to address those comments.
The former IPPC Strategic Framework 2012-2019 is available at this link.