History of the IPPC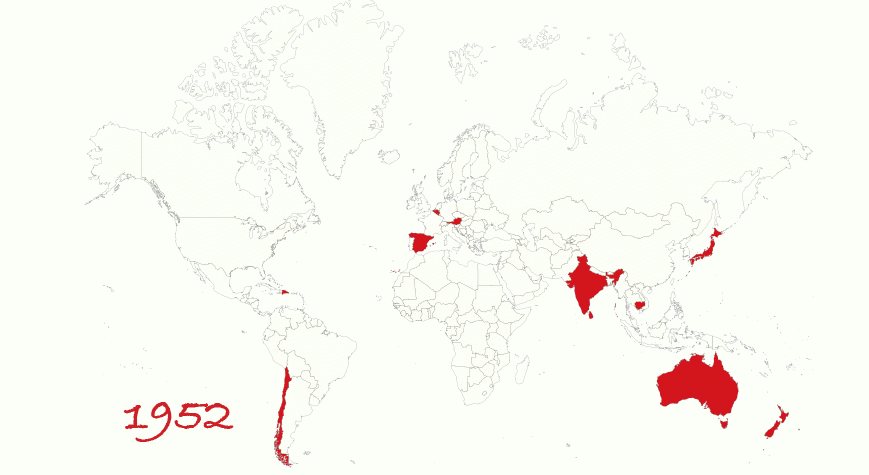 The concept of international plant protection began in 1881, when five countries signed an agreement to control the spread of grape phylloxera, a North American aphid that was accidentally introduced into Europe around 1865 and that subsequently devastated much of Europe's grape-growing regions.
The next major step was the International Convention for the Protection of Plants, signed in Rome in 1929, followed in 1951 by the adoption of the International Plant Protection Convention — the IPPC — by the Food and Agriculture Organization of the United Nations.
The IPPC came into force in April 1952, superseding all previous international plant protection agreements. It was recognized by the 1989 Uruguay Round of the General Agreement on Tariffs and Trade as a standard setting organization for the Agreement on the Application of Sanitary and Phytosanitary Measures (the SPS Agreement).
In 1992 the IPPC Secretariat was established at FAO headquarters in Rome and began its international standard-setting program, which was adopted by FAO the following year.
IPPC members requested revision of the Convention in 1995 to reflect contemporary phytosanitary concepts and the role of the IPPC in relation to the Uruguay Round Agreements of the World Trade Organization, particularly the SPS Agreement.
In the same year the FAO Conference approved the first three international standards for phytosanitary measures (ISPMs) — formal, binding agreements to help protect the world's plants and plant industries by controlling the spread of plant pests.
Under the SPS Agreement, the IPPC provides international standards for phytosanitary measures implemented by governments to protect their plant resources from harmful pests, while ensuring that these measures are justified and are not used as unjustified barriers to international trade.
The 29th FAO Conference in 1997 unanimously adopted the New Revised Text of the IPPC, which came into force in 2005.
The IPPC Secretariat's current work programme focuses on the development of ISPMs, the exchange of official information, and capacity building and technical assistance.