Posted on Wed, 20 Nov 2019, 08:36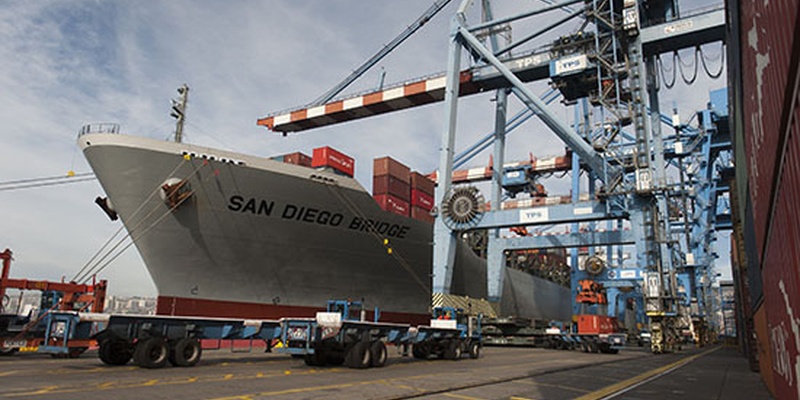 The IPPC and the IMO are collaborating to help ensure sea containers and their cargoes do not spread plant pests and diseases into new territories. © FAO / Vladimir Rodas
18 November 2019, Rome – Sea containers and their cargoes are potential pathways for plant pests and diseases to spread into new territories. It is therefore essential to ensure that sea containers are not contaminated and their cargoes are free from pests.
As part of this effort, at the 2016 Commission on Phytosanitary Measures (CPM-12), the International Plant Protection Convention (IPPC) contracting parties (CPs) endorsed a Sea Containers Complementary Action Plan; and agreed to measure the impact of the IMO/ILO/UNECE Code of Practice for Packing of Cargo Transport Units (CTU Code) over a five-year period. They also agreed to increase awareness of pest risks related to sea containers and assist national plant protection organizations (NPPOs) in better managing these risks.
A Sea Containers Task Force (SCTF) was established to supervise these actions. Recognizing the complexity and challenges of sea container logistics, the task force works with representatives from government, industry and international organizations.
More specifically, a proposal was made to measure the impact of the CTU Code through a joint IPPC/IMO/industry protocol to collect data related to sea container contamination. This would include monitoring the uptake and implementation of the CTU Code through reports from industry and NPPOs. This proposal will help ensure that cleanliness data collected by the national plant protection organizations (NPPOs) is complemented by data collected by industry. This will lead to a better global picture of risks associated with the movement of sea containers.
Working closely with the International Maritime Organization (IMO)
In September 2019, at the sixth session of the sub-committee on Carriage of Cargoes and Containers (CCC - 6) of the International Maritime Organization (IMO), Ms Ketevan Lomsadze, IPPC Implementation Facilitation Officer, presented the Sea Containers Task Force (SCTF) proposal to include cleanliness questions among the selection criteria for IMO inspection programmes for cargo transport units carrying dangerous goods.
The CCC-6 agreed to amend the inspection programmes in order to: (1) clarify that the selection criteria should be applied equally to CTUs carrying all types of cargoes and not limited to those carrying dangerous goods; (2) adequately refer to the CTU Code; and (3) include reports from non-governmental organizations (NGOs).
The CCC-6 highlighted that regulatory requirements for controlling pests associated with the movement of containers and their cargoes should be based on a proper risk analysis. As the existing inspection programme was developed based on mandatory requirements related to dangerous goods, it did not adequately cover contamination, cleanliness or pest control. Therefore, member countries felt that the CTU code should be amended to cover these issues; and include guidance for possible joint inspections carried out by different competent authorities.
Collecting information on cleanliness will make it easier to measure pest contamination in CTUs and their cargoes. It will complement data collected by NPPOs; and help identify ways to better manage pest risks associated with the movement of CTUs globally.
Furthermore, it will help develop a common risk-based approach for managing phytosanitary risks associated with sea containers and cargoes. In this context, the CCC-6 decided to establish a correspondence group to further discuss contamination and pest control matters related to CTU inspections and the CTU Code. The FAO/ IPPC Secretariat will be part of the correspondence group and help ensure that cleanliness issues are included in the IMO inspection programmes.
Next Steps
CPs and NPPOs should contact and collaborate with their national IMO contact points to better communicate the phytosanitary and biosecurity risks associated with the movement of sea containers. This will help ensure common actions are implemented worldwide.
A sea change is coming! Please do not miss your opportunity to get involved!