Agenda for Expert Working Group on the Revision of ISPM 8 posted!
Posted on Tue, 22 Aug 2017, 14:46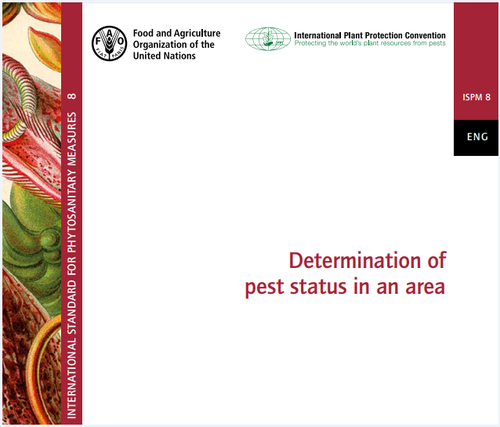 The agenda for the Expert Working Group (EWG) on the Revision of ISPM 8: Determination of pest status in an area (2009-005) is available at https://www.ippc.int/en/events/event/576/.
The meeting will be held in Hanoi, Viet Nam from 18 to 23 September 2017.
The EWG will work on the revision of ISPM 8 following the tasks outlined in the approved Specification 59. The outcomes of the meeting will be presented to the Standards Committee (SC) in May 2018.
Share on Facebook