Posted on Tue, 31 Jul 2018, 15:16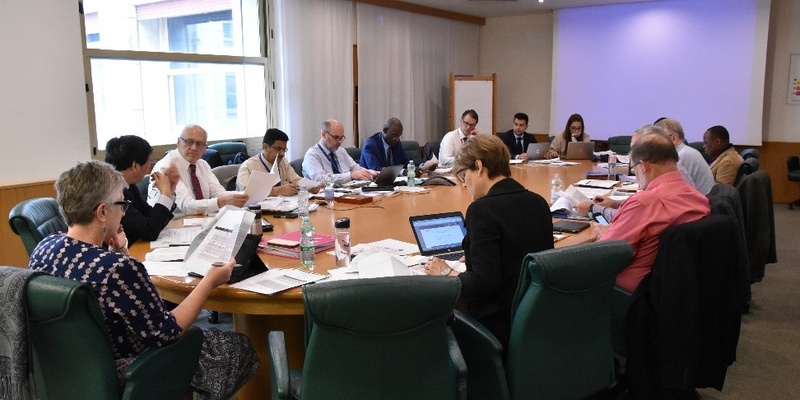 For many years, the IPPC Secretariat has tried to assist the participation of developing Contracting Parties to the annual meeting of the Commission on Phytosanitary Measures (CPM) and also some other important governing bodies meetings, such as the meetings of Standard Committee (SC), the Implementation and Capacity Development Committee (IC), etc. This has been done from the IPPC extra-budgetary funding that has been generously provided by a number of donors.
In recent years, the CPM has been advised that funds for supporting participation of developing countries at CPM and other IPPC governing bodies meetings have been reducing and criteria have been applied to assist with prioritising assistance.
Efforts have been made to secure additional funds but requests continue to exceed budgetary capacity. Thus, this year the CPM Bureau and the CPM Financial Committee have agreed that funding for participation in CPM will be limited to the extent required to secure a quorum and the following guidelines will apply to each application for assistance:
Funding may be provided based on the need to establish a CPM quorum, subject to availability of funds;
Preference may be given to least developed countries;
Consideration will be given to ensuring balanced regional representation; and
Only applications received by the specified deadline will be considered eligible.
The IPPC Secretariat will maintain this approach for the foreseeable future and will also apply the same guidelines to other relevant IPPC governing meetings. In the event that sustainable funding for the IPPC is achieved, this approach will be immediately revisited.
The IPPC Secretariat and CPM Bureau understand that contracting parties are expected to participate in the CPM and other IPPC governing meetings, so contracting parties should, where possible, fund their own resources for participation. The IPPC Secretariat respectfully requests that contracting parties seek alternative sources of funding prior to requesting the IPPC funding.
The IPPC Secretariat fully recognizes the importance of supporting developing countries to participate in the CPM and other relevant IPPC governing meetings. However, over the past several years, the ability of the IPPC Secretariat to accommodate all funding applications has exceeded budgetary capacity. As a result of the lack of sustainable funding for the IPPC work programme, the IPPC Secretariat has now been faced with the need to limit the funding available to support participation at the CPM and other IPPC governing meetings.
Contracting parties are encouraged to use the process for contributing funds to the IPPC Multi Donor Trust Fund that was adopted during CPM-13 (link). Please contact IPPC-Secretary@fao.org for more information on how contributions can be made.