Posted on Wed, 06 Jun 2018, 13:02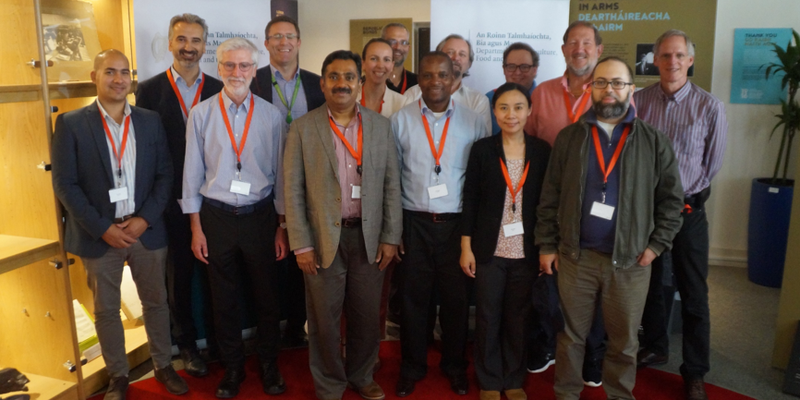 The ePhyto Project Technical Committee(PTC)/ePhyto Steering Group (ESG) met during the week of May 28 in Dublin, Ireland. The meeting was graciously hosted by the Irish Department of Agriculture Food and the Marine. The meeting was successful on a number of levels. The PTC agreed that the ePhyto Hub is now open for business, meaning that interested IPPC Contracting Parties with the capacity to do so may now begin to integrate their existing national systems into the Hub. The PTC also presented the current status of the Generic National System (GeNS) by the United Nations International Computing Center (UNICC), and members provided significant input into what will be the final version for use in the GeNS pilot beginning in September. The intention is for the entire ePhyto Solution to be open for business by January 2019.
The PTC was also provided with a presentation and final draft of a proposed short-term (five years) business model. A great deal of discussion took place within the meeting on the business model as well as the transition from an ePhyto project to an ePhyto operation. The overarching goal is to have a fully sustainable ePhyto operation by 2024, with a clear agreement that much remains to be done in order to arrive at that goal. A final business model will be presented to CPM-14 (2019) for approval.