Posted on Thu, 07 Jul 2016, 16:46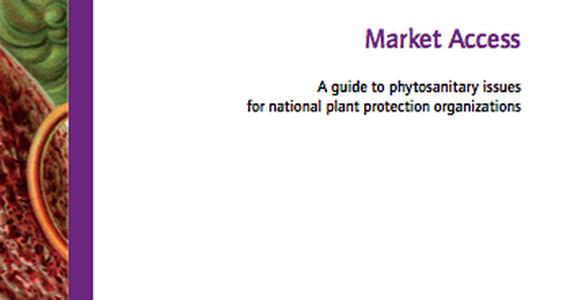 The government of Japan's provision of funds to the IPPC has enhanced its capability for targeted support for improving the phytosanitary capacity of developing countries.
In 2012, the IPPC welcomed a significant extra-budgetary and technical contribution from the Government of Japan towards improving the phytosanitary capacity of developing countries (with particular focus on Asian countries). This activity concluded in 2016 and the IPPC Secretariat Capacity Development programme benefited from the technical support of a Japanese plant quarantine technical officer who assisted in various aspects of the coordination and planning of several capacity development projects and activities. The in-kind professional support provided by Japan was instrumental in the development of the IPPC Phytosanitary Resources website, in coordinating and organizing Capacity Development input into the Commission on Phytosanitary Measures (CPM), Capacity Development Committee meetings, Regional IPPC Workshops, and providing IPPC representation for Regional IPPC workshops held in the Asia region. Valuable capacity development technical resources were developed for use by IPPC contracting parties - these included the Market Access Manual, Transit Manual and the dielectric heating treatment fact sheet.
The IPPC is a critical instrument for promoting joint actions, international cooperation and leadership in plant protection. The IPPC recognizes the value of technical capacity development arrangements such as this which are critical to support the implementation of the IPPC. Ensuring developing countries are adequately prepared to protect their plant resources from pests and strengthen national ability to contribute to food security, the protection of the environment and biodiversity, and facilitate safe trade is the foundation of on which the work of the IPPC is built. You can find more information on the IPPC Capacity Development strategy here.
Share on Facebook