Posted on Mon, 09 Jan 2017, 09:00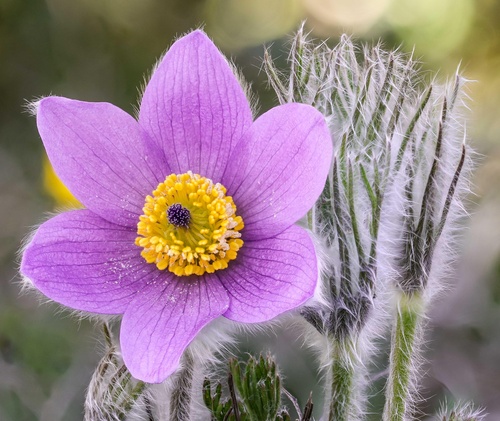 Pulsatilla vulgaris var. costeana, endemic plant of the Grands Causses (France). The IPPC vision is to protect plants. IPPC Regional Workshop contribute to this vision. All contributors to the 2016 IPPC Regional Workshops are warmly thanked. © Cédric Rajadel (https://www.facebook.com/CedricRPhoto/)
The IPPC Secretariat, in a close collaboration with relevant RPPOs and FAO Regional/Sub-regional offices, successfully organized seven IPPC Regional Workshops for 2016. The workshops were extensively attended by 212 participants from 114 Contracting Parties (CPs). The specificities of the 2016 IPPC Regional Workshops were to engage CPs in learning how to analyze draft ISPMs and formulate productive comments, to build phytosanitary capacity and raise awareness of IPPC activities, and to exchange national experiences at the regional level.
For the first time, this tranche of the IPPC Regional workshops were purposed towards strengthening the exchange between contracting parties, RPPOs, the FAO offices, cooperation institutions and the IPPC. This collaborative effort has strengthened alliances with workshop organizers, allowed for more interactive activities, deepened IPPC insight into contracting parties concerns, and promoted synergies and collaboration between interested parties.
For the first time, the new Online Commenting System (OCS) was launched with training activities provided to participating contracting parties. This resulted in a significant increase in the number of comments, most notably from developing countries.
In addition, regions held specific presentations and discussions on the basis of their concerns. Some topics included FAO Technical Cooperation and IPPC thematic areas of interest, emerging pests in regions, and specific issues of national phytosanitary services in regions.
Analysis of the workshops gleaned several workshop insights and achievements. One quarter of workshop participants responded to a feedback survey and found the workshop relevant, thorough and easy to understand. Respondents felt well prepared for the workshop and for the most part analyzed draft standards and relevant documents prior to workshop commencement. Areas that respondents considered particularly valuable included an improved understanding of the IPPC, OCS, International Year of Plant Health (IYPH), the IPP website as well as easy information exchange with other workshop participants, understanding of region specific issues, and the revision of standards.
There were several suggestions from the Workshops proposed towards the improvement of future IPPC Regional Workshops, such as 1) more time allotted for the workshops; 2) more time spent on discussion and exercises; 3) split work into working groups; and 4) further discussion period on standards.
There were also some suggestions put forward in The 28th Technical Consultation among regional plant protection organizations (TC-RPPO), including 1) Establishing a regional organizing committee including the IPPC Secretariat, the RPPO, FAO offices and other potential regional collaborators to further enhance workshop delivery; and 2) 2017 Topics to be aligned with the theme of the year "Trade Facilitation and Plant Health" as well as promotion of the International Year of Plant Health (IYPH).
The Capacity Development Committee (CDC) brainstormed possible topics for the 2017 IPPC Regional workshops and suggested inclusion of the Phytosanitary Capacity Evaluation (PCE) tool and application benefits with presentations by Trainees of the STDF401 PCE workshops, among other topics.
The next 2017 IPPC Regional Workshops are scheduled for the period of 1 August until 10 September, allowing two to three weeks for contracting parties to submit their comments on draft standards following the conclusion of the workshops.
Tentative locations and dates by region are as follows:
Southwest Pacific –Nadi, Fiji 09 – 11 August 2017 Near East and North Africa - Cairo, Egypt 21 – 24 August 2017 Asia – Busan, South Korea 04 – 08 September 2017 Latin America - Peru 04 – 08 September 2017 Central and Eastern Europe and Central Asia 04 – 08 September 2017 -Uzbekistan
Africa - Abidjan, Cote d'Ivoire 04 – 08 September 2017 Caribbean – Trinidad and Tobago 06 – 08 September 2017
Please check for updates on the IPPC calendar in case of changes.
The IPPC Secretariat warmly thanks all co-organizers, contributors and participants for their efforts in making the 2016 Regional Workshops a great success, as detailed in Table 1 below. Reports from the 2016 Regional Workshops and past IPPC Regional Workshops can be found here
The IPPC Secretariat strives to build upon the success and momentum of these events and encourages contracting parties and other relevant institutions to support the 2017 IPPC Regional Workshops.
Region
Date and venue
participants
Nb contracting parties
Organizers and Funding Agencies for 2016
Asia
July
30
18
Financed by the Republic of Korea and organized by the APPPC. The IPPC Secretariat will contribute on Standard Setting components.
Latin America
23-26 August
Panama
41
19
Financed by the IPPC Trust Fund and organized by IICA under a letter of agreement, OIRSA, COSAVE and the National Agricultural Health Service of Panama
Near East and North Africa
5-9 September
Algiers/Algeria
38
15
Financed by the IPPC Trust Fund and the FAO Regional Office for the Near East (FAO-RNE) and organized by IPPC Secretariat, FAO - RNE and NEPPO
Central and Eastern Europe and Central Asia
5-9 September
Minsk/Belarus
32
17
Financed by the IPPC Trust Fund and FAO Regional Office for Europe and Central Asia (FAO REU) and FAO Subregional office for the Central Asia (SEC) and organized by the IPPC Secretariat, FAOREU and the Main State Inspectorate for Seed Production, Quarantine and Plant Protection of the Republic of Belarus and EPPO. The All-Russian Plant Quarantine Centre provided translation of training materials.
Southwest Pacific
12-16 September
Nadi/Fiji
32
17
Financed by the Australian Government's Department of Foreign Affairs and Trade with assistance from the Pacific Horticultural and Market Access project (PHAMA). Organized by the Pacific Plant Protection Organization (PPPO)
Africa
14-16 September
Addis Ababa (Ethiopia)
26
16
Financed by the IPPC Trust Fund, the ASTF project, with the help of FAO-RAF and IAPSC
Caribbean
13-16 September
Trinidad and Tobacco
13
12
Financed by the European Union 10th European Development Fund (EDF) SPS project, the IPPC Trust Fund and the IPPC Secretariat. The meeting was organized by IICA under a letter of agreement
Table 1. General Information on the IPPC Regional Workshops for 2016
Share on Facebook